Thomas Cloud, Jr. is president of Eleven Two Fund Management (ETFM), a certified financial planner (CFP), member of the Alliance of Comprehensive Planners (ACP) and an investor on Prosper's marketplace lending platform. ETFM is a holistic, fee-only financial planning firm that works primarily with retirees and pre-retirees. The firm acts as a fiduciary and offers its clients high-touch and comprehensive financial planning services, with both active and passive management options.
 We reached out to learn about Thomas's experience. Here's what he had to say: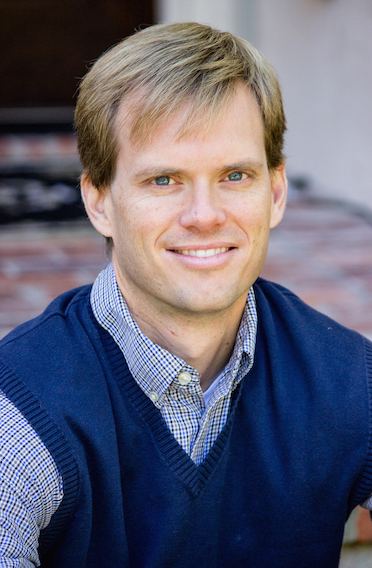 Q: How did you first become interested in alternative investments?
A: I've always been interested in alternative investments, from before I first went into the financial planning business. My father sold tangible assets —precious metals and real estate —so I did not see stocks and bonds as the only way to go. I saw people make money in gold and in real estate, so I was open to other options.
Today, with bond yields hitting 112-year lows and many of my clients living on fixed incomes, many of my older clients have become open to new ways of expanding their retirement incomes. The yields on dividend stocks have been going down to less than two percent, so many of my clients' incomes have decreased – sometimes by as much as half.  They've lost faith in the mainstream market. When I began looking at alternatives, I became interested in marketplace lending as an asset class.
Q: How do you evaluate the Notes your clients invest in? 
A:  I use independently purchased research software to access the Prosper platform and research all the loans Prosper has made since 2009. I'm then able to evaluate those loans and put together a portfolio of Notes corresponding to new loans to get my clients the highest return for the lowest amount of risk. We diversify investments by buying hundreds of Notes, which gives clients the most consistent chance of earning a return similar to those for Notes that have been issued since 2009. Today, it can take about six months to get fully invested.
Using the NSR  platform, the software purchases the Notes 24 hours a day, seven days a week. I get emails every day about the number of transactions in my clients' accounts. The software tracks the performance of the loans corresponding to the Notes purchased, and I can provide my clients with monthly or quarterly statements.
Q: What piece of advice would you give an amateur marketplace investor just getting started in the space? 
A: I'd tell them to invest in a large number of Notes, over 250, to spread out the risk. I'd also advise that they start out conservatively by investing in higher credit-worthy borrowers.
Q: Are you recommending marketplace lending to your clients as an alternative investment?  
A:  Yes. The stock market has been rocky, which is making many of my clients uncomfortable. Given the volatility of the market after such a long run-up, people are seeking alternative investments. Investing in marketplace loans offer that with a proven a track record.
Q:  Do you see marketplace investing as a way of diversifying your clients' portfolio going forward?
A: I feel very comfortable recommending that my clients take some of their money out of dividend paying stocks or junk corporate bonds and invest in their fellow citizens through marketplace lending. The stock market is all over the place, so the more diversification my clients get, the better their typical returns.  They're very excited about it—and so am I.
—
This Q&A has been edited for the purpose of this blog post.
Prosper is not affiliated with Mr. Cloud or ETFM.  Prosper operates a marketplace lending platform through which individual and institutional investors may purchase borrower payment dependent notes ("Notes").  More information about Prosper and the Notes offered by Prosper is available at www.prosper.com/prospectus.  Prosper has no role in Mr. Cloud or ETFM's investment decisions and it is not responsible for and does not approve, endorse, review, recommend or guarantee the statements made by Mr. Cloud herein.  
Don't forget to connect with us on Facebook and Twitter to learn about future #MyProsperStory campaigns and contests.
Read more