If you've ever wondered how to get a personal loan, it's not as difficult as you might think. Online lenders make it easier than ever to quickly submit your application and compare offers to make sure you're choosing the best option. Plus, it's much faster compared to working with a loan officer at a traditional bank. Here's everything you need to know regarding how to get a personal loan and the process involved.

First Steps in How to Get a Personal Loan
Before you apply for a personal loan, there are three basic steps you should take.
1: Check your credit. One of the most important parts of any personal loan application is your credit score. It determines the interest rate you receive and can also affect your maximum loan amount. So before you even apply, get a free copy of your credit report to make sure the information is accurate.

2: Research your loan options. Not all lenders are created equally. Instead of just thinking about how to get a personal loan, set yourself up to get the best personal loan available. This requires shopping around for the best rate and term. Research different lenders to make sure they offer loans of the right size for you, what kind of rates they offer, and what repayment terms they allow.

3: Make a budget. Most personal loans come with few restrictions on what the money can be used for. That makes it especially important for you to make a budget ahead of time so you know exactly how large of a loan you should try to get. Also account for any origination fees charged by the lender, which are deducted from the loan funds before you receive them.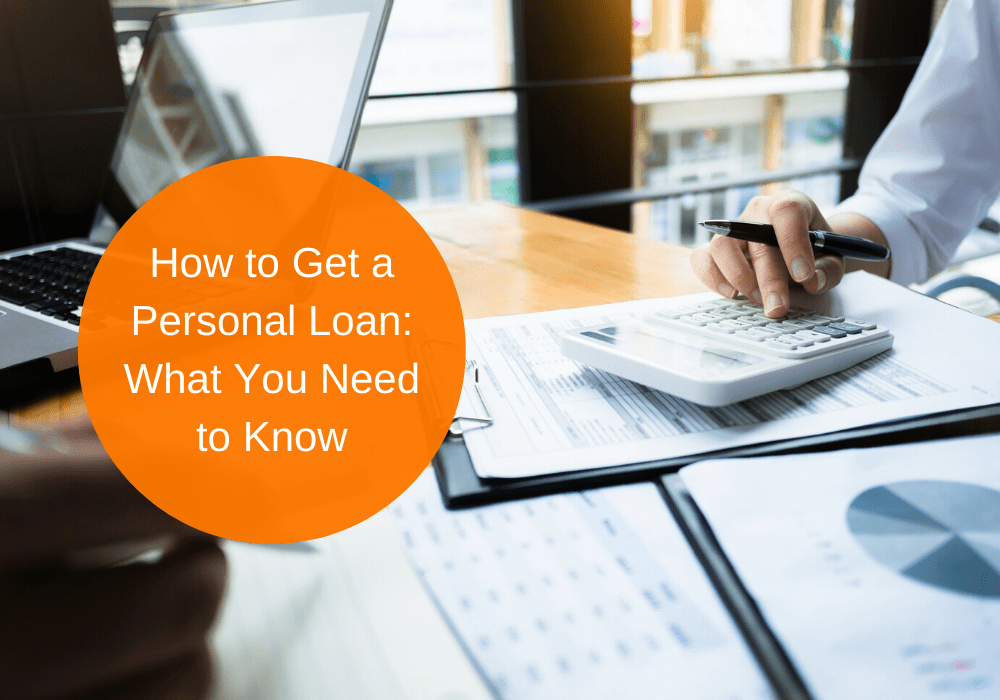 How to Get a Personal Loan: Step by Step
Once you've done the prep work, it's time to take action. Here's how to get a personal loan in just five easy steps.
Check your rate. Make sure this is just a soft credit check, which won't impact your credit score. When you receive your rate from your lender, confirm whether it's fixed or variable.
Choose your loan. Once you request your rate, your lender will give you one or more loan offers so you can see information such as:
Loan amount
Interest rate
Repayment term
Monthly payment amount
If you like the offer, you can move forward. If not, you're not under any obligation to go through the loan process.
Sign a loan agreement. When you choose the best loan offer, the next step is to sign your loan agreement. Before you do, read all the terms carefully to find out the details of your loan. You can sign electronically, which makes it quick and easy to check off your to-do list.
Receive the funds. When the lender receives your loan agreement, your funds will be deposited electronically into your selected bank account.
Start making payments. As important as it is to know how to get a loan, it's equally important to know how to manage one. Make sure you know when your first payment is due so you avoid late fees and any potential dings on your credit report.
Ready to get an instant rate quote that won't affect your credit score? Apply for a personal loan through Prosper1 today.
1All personal loans made by WebBank, Member FDIC. 
Read more