We recently moved into our new headquarters in San Francisco's SoMa district. Before we were able to offer a look at our new office, San Francisco Business Times beat us to the punch, naming Prosper to its annual list of the coolest offices in the Bay Area!
We still want to take a moment to show some candid shots of our new (and fast-growing!) workspace. Working with architect Gensler, our goal with the design was to create various spaces that support different work styles and encourages employees to collaborate.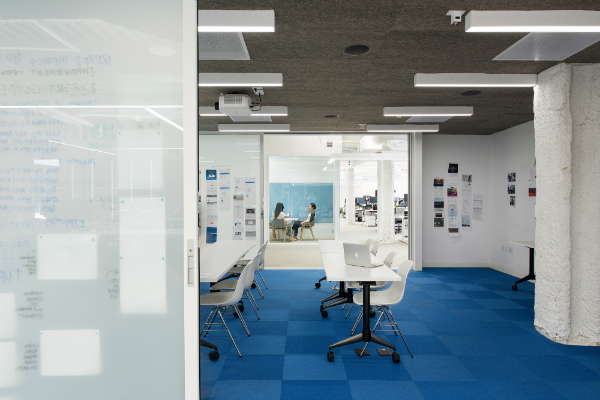 The flexible workspace lets people work how they want, whether they like working with background noise or in complete silence, and each person has desks that offer the option to stand or sit.
The open space is modern, simple and clean.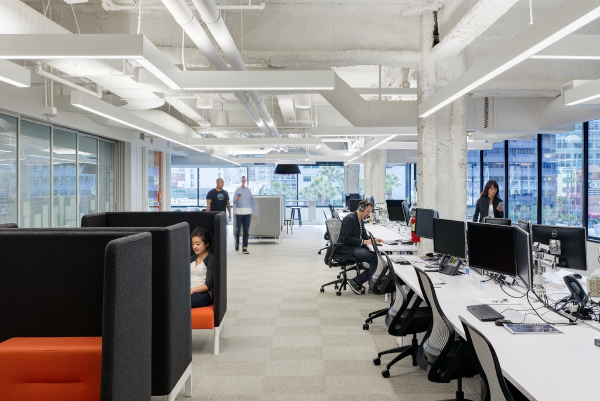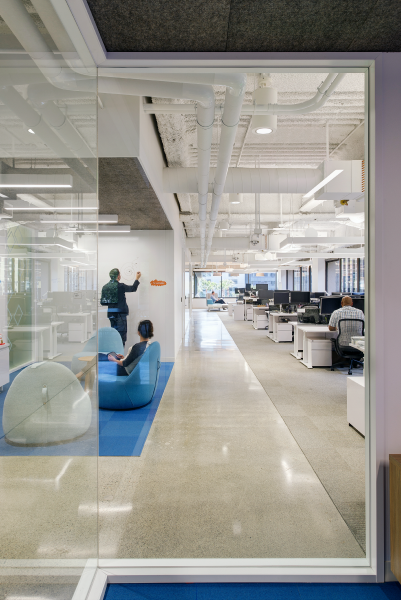 Prosper has been hiring aggressively this year, with no plans to slow down on the horizon. Over the past two years, we've grown from just 88 employees at the beginning of 2013 to approximately 500 employees total across our San Francisco, Phoenix and Salt Lake City offices.
We encourage our employees to live healthy, active lives. The vertical bike racks offer employees who ride to work a convenient place to store their bikes or scooters.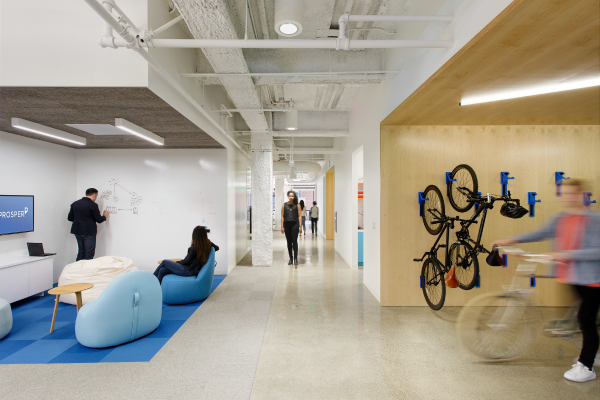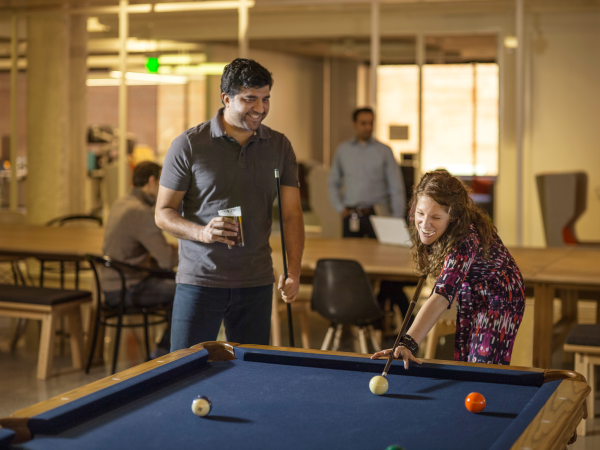 A pool table and rooftop garden offer escapes for employees to take a break from work.
While an aesthetically-pleasing, perk-filled office does not make a great company – it's about the culture and team and an unwavering commitment to serving customers – there's nothing wrong with adding a bit of color once you've gotten a grip on those fundamentals.