What would you be willing to do to pay off credit card debt? You may automatically think of the most extreme situation, however, you may be surprised there are a few different options that are far from the extreme you may be thinking.
One option that is becoming increasingly popular is Peer-to-Peer (P2P) Lending. P2P lending has been gaining popularity in recent years, mainly due to the fact that the rates tend to be much lower than credit card rates. That's where Prosper comes in. Prosper is America's first peer-to-peer lending marketplace that has provided access to over $5 billion in loans, many of which have helped borrowers consolidate their credit card debt with a lower rate.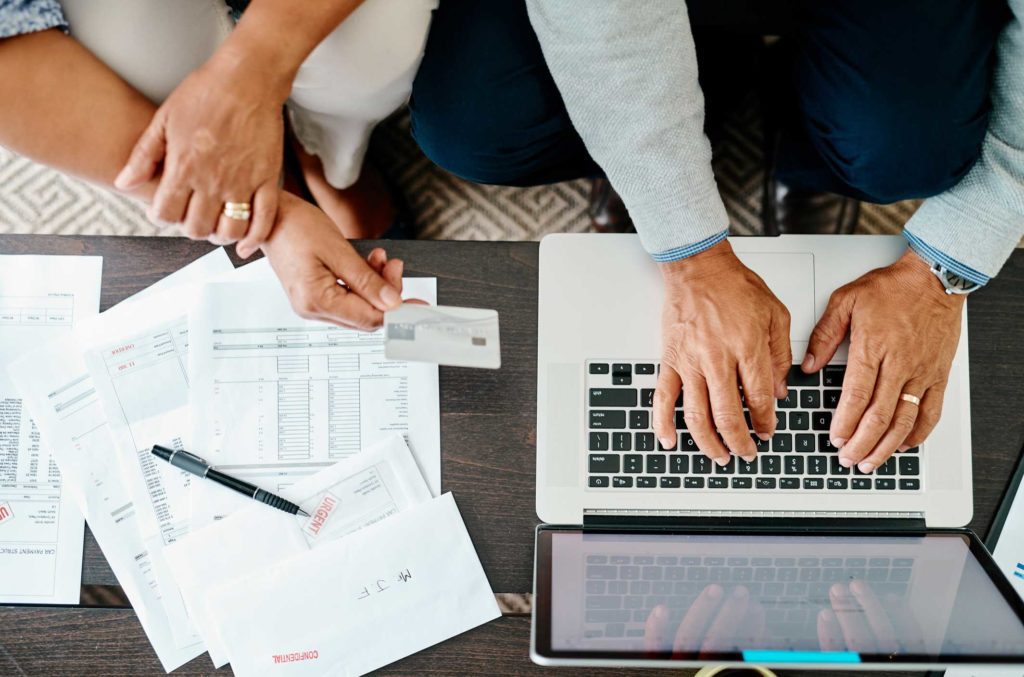 How Can Prosper Help You?
The bottom line is a debt consolidation loan through Prosper could save you thousands. Over 200,000 people have consolidated their debt through Prosper to date, and the number is growing. Rates for the best borrowers are as low as 5.99%* and loan amounts range from $2,000 – $35,000.
Will My Interest Rate Ever Change?
Unlike credit card rates, your interest rates with Prosper will never change. Once your loan is funded it remains a fixed rate over the term of the loan. Unlike a credit card, you'll know with certainty your monthly payment and how much of that payment goes to interest and principal.
Pay Off Credit Card Debt: What About 0% Teaser Rate Credit Cards?
There are a lot of advertisements for 0% teaser rate credit card balance transfers. It's important to read the fine print on those offers. The 0% rate only lasts for a limited time, typically 6 to 12 months. If you're able to pay off the entire balance in that time, then you're ahead of the game. Once the promotional rate expires, rates jump significantly, often exceeding 20% and that could present an unwanted surprise.
What Makes Prosper Different?
We've learned that good, honest people sometimes get into debt trouble due to circumstances completely out of their hands, and often get stuck there due to all of the conflicting advice. If you have good credit, you're a good candidate for a loan through Prosper's peer-to-peer lending marketplace. The company connects people looking to borrow money with investors at low fixed rates, without any of the hidden fees and long wait times associated with other types of loans. Signing up is quick and easy, and you can complete the entire process online. And of course, Prosper takes your privacy seriously and will always keep your personal loan information secure and anonymous.
Pay Off Credit Card Debt: How Can I get Started With Prosper?
The first step in getting your loan is to check your rate. The process takes less than 2 minutes and checking your rate doesn't affect your credit score.
1 Annual Percentage Rates (APR) by Prosper Rating range from 5.99% (AA) to 36.00% (HR) for first-time borrowers. To qualify for an AA Prosper Rating, applicants must have excellent credit and meet other conditions. In the example shown above, a three-year $10,000 loan with a Prosper Rating of AA would have an interest rate of 5.32% (5.99% APR) and 36 scheduled monthly payments of $302. A five-year $10,000 loan with a Prosper Rating of A would have an interest rate of 7.49% (9.68% APR) and 60 scheduled monthly payments of $201. Rate offered is based on Prosper Rating and other factors, and your actual rate may differ.
2 According to the Bankrate.com Minimum Payment Calculator (http://bit.ly/wBsq2). This estimate assumes a 16.00% interest rate and a minimum monthly payment equal to 1% of the outstanding balance plus any new interest. Your actual minimum payment, payoff time, and payoff cost will depend on your account terms and any future account activity.
Read More