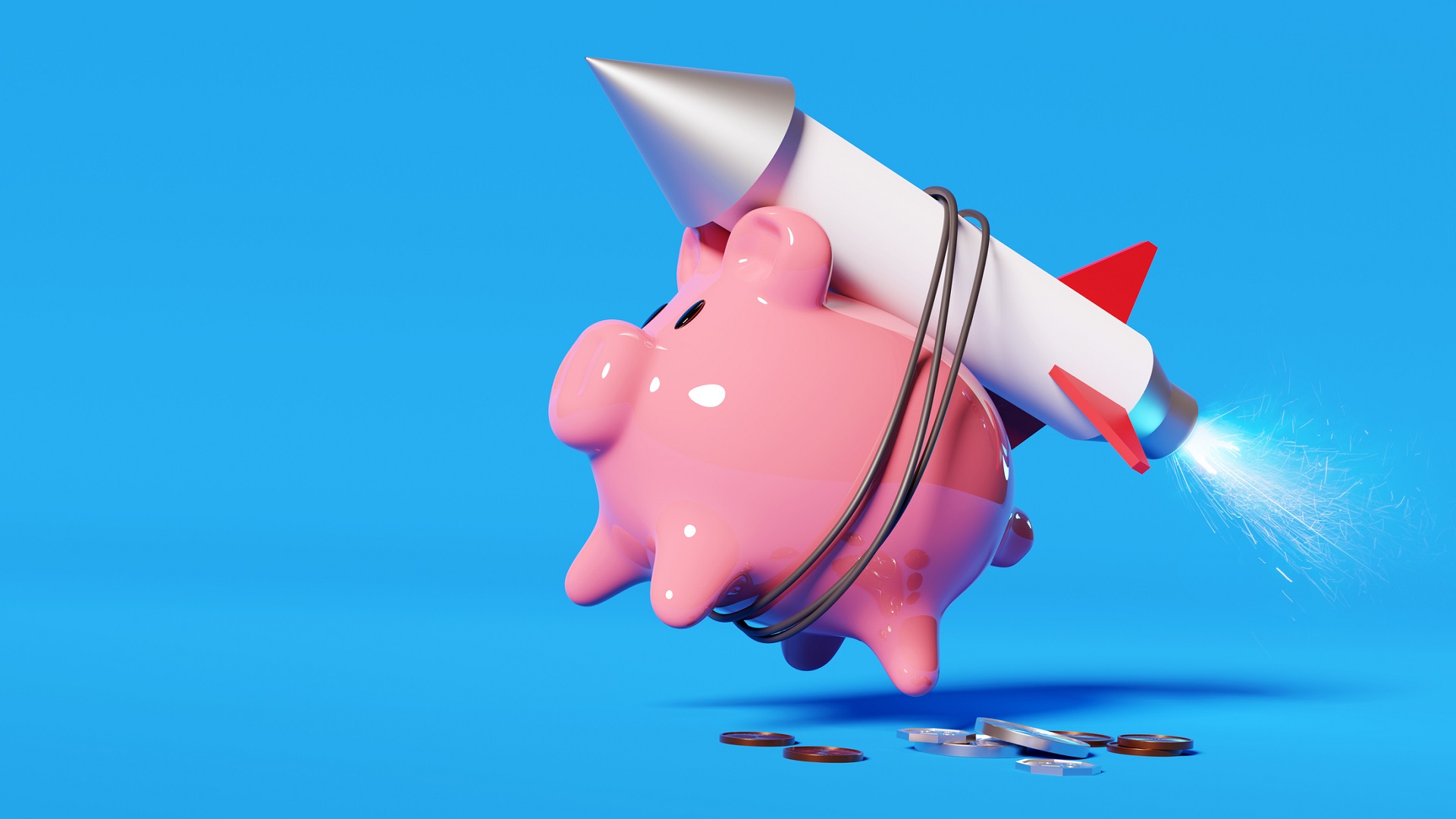 Looking to boost your credit score? Credit scores can seem mysterious and overwhelming, but they don't have to be. It's easy to learn the basics and get on the road to financial empowerment!

It's never too late to focus on improving your score. Even if you've faced significant credit challenges in recent times, your score has nowhere to go but up! We've got some stellar tips that can help your credit score rocket into the stratosphere!
5 Tips To Boost Your Credit Score
Make Automatic Payments
The most effective way to improve your credit score is to make payments on time. Fortunately, most credit cards and loans offer automatic payment options, which can be a lifesaver for busy consumers. You can always make an extra payment if you're trying to pay debt down, but setting up an automatic payment for at least the minimum amount due is often the best thing you can do to improve or maintain your score.
If you're worried about whether the payment date will work with your budget and cash flow, call your credit card company or check their app. Many lenders allow you to select the date of your choice each month for your payment to be debited, so you gain the benefits of automatic payments without messing up your budget.
Make Automatic PaymentsCheck Your Credit Reports and Monitor Your Credit
Federal law entitles you to receive a free credit report every 12 months from each of the 3 major credit bureaus, simply by visiting annualcreditreport.com. While these free reports don't include your score, reviewing them gives you the opportunity to ensure the information the bureaus are using is accurate. If you see items on your report that shouldn't be there due to identity theft or error, you can dispute them in writing. The bureau has 30 days to confirm the validity of the item or remove it.
Signing up for a credit monitoring service is also a smart move. Apps such as CreditSesame allow you to monitor your credit reports, providing another layer of protection from identity theft. Many credit card companies also have a service to track your credit score.
Ask For Credit Limit Increases
It takes time to pay debt down, but increasing your available credit can also improve your debt-to-credit ratio. Often, you can increase your credit card limit with a simple phone call to customer service. Remember, though, this strategy only works if you don't use the additional credit. It's also a smart idea, as you pay down debt, to leave accounts open and only use them for ongoing monthly purchases, then pay them in full each month,
Get Credit for Your Bills
Services like Experian Boost allow you to get credit for paying bills that otherwise wouldn't affect your credit score, like utilities or streaming services. These may not provide a huge score increase, but it can make a difference for consumers with limited credit histories.
Diversify Your Credit Mix
Using different types of credit can boost your credit score, so it pays to be an informed consumer and use the right loan for a situation. Opening up a credit card account with a rewards program can earn cash back or travel rewards even if you pay it off every month. Taking out a personal loan to pay a credit card balance can give you a set payment schedule and fixed interest rate. A home equity loan can be a great option for home improvements or repairs. Utilizing different loan products means you can use the most efficient type of loan for your circumstances and improve your credit score at the same time.

Begin building better credit today
With our tips on boosting your credit score and your new knowledge on how your score works, there's no day like today to begin working on your credit score. Making credit work for you is an important part of achieving financial empowerment.