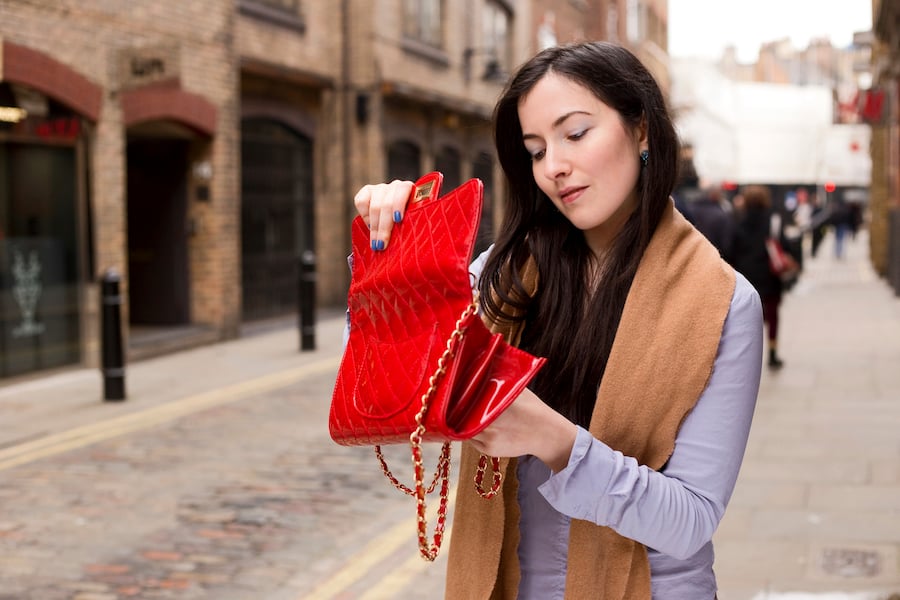 If you've found this post after searching for what to do when you lose your wallet while traveling, we're hoping we can help. Losing your wallet or passport, especially while traveling on vacation is a headache that often takes a while to ease, but no matter where you are—San Diego or the Serengeti—you can minimize the impact by taking the following simple steps with our tips for travel.
Plan Ahead
Be prepared for the worst before you go on vacation. A few things to keep in mind:
Get the Digits: Jot down the 24-hour toll-free and international numbers on the back of your debit and credit cards. These will come in handy if you lose your wallet.
Obtain Insurance: You might want to consider getting travelers insurance. Some policies allow you to claim lost or stolen money, so be sure to check the terms and conditions of the policy before your purchase.
Leave Your Social at Home: Think twice before putting your Social Security card in your wallet. To replace this card, you might have to call the Social Security Administration to schedule an appointment.
Use A Tracker: Consider attaching a coin-sized tracking devices like Tile or TrackR to your wallet. With one tap on your smartphone you might be able to locate it and even recover it quickly.
Consider An App: Travels apps like TripIt are great to keep all your plans in one spot but you might want to consider downloading a personal finance app like ID Protect to help track your spending and keep your identity protected. ID Protect offers a lost wallet recovery service that will help you cancel and replace your cards, license and other sensitive financial items.
Call Your Bank and Credit Card Companies
Once you have determined that you've lost your wallet or that it's been stolen, the first thing you should do is notify your bank and credit card companies. Most companies have a 24-hour toll free number and international number that you can call collect. If you don't have the numbers saved on your phone or written down somewhere, go to the company's website to get it.
When you're on the phone with your bank or credit card, ask about what options they might be able to offer you immediately. Some will be able to extend you an emergency cash advance, rush a new card to you or tell you where their nearest branch is for additional assistance.
File A Report
Save yourself the hassle of explaining why you didn't file a police report by filing a police report. Be sure to get a copy of the report. You'll need the police file number when reporting the incident to other agencies.
Contact Credit Bureaus
You might want to contact the credit bureaus if your credit information or Social Security card was in your wallet. Thieves can use this information to obtain new credit cards in your name, which could damage your credit score in the process. The primary credit reporting agencies (Equifax, Experian and TransUnion) can place restrictions on your credit record so that if anyone attempts to apply for credit using your information, the creditor will contact you first to verify.
Make A List
If you're like me, half of your life is in your wallet. So take a minute to list all the items that you might have to replace once you get home like medical cards, store memberships, and work badges.
Need To Replace Your Passport?
According to the State department, all U.S. citizens will have to replace their passport before returning home to the U.S. Contact the nearest US embassy or consulate for assistance.
Try to Relax
Losing your wallet can take a lot of out of you, so once you've taken care of matters just try to relax and enjoy what's left of your vacation.
Read more