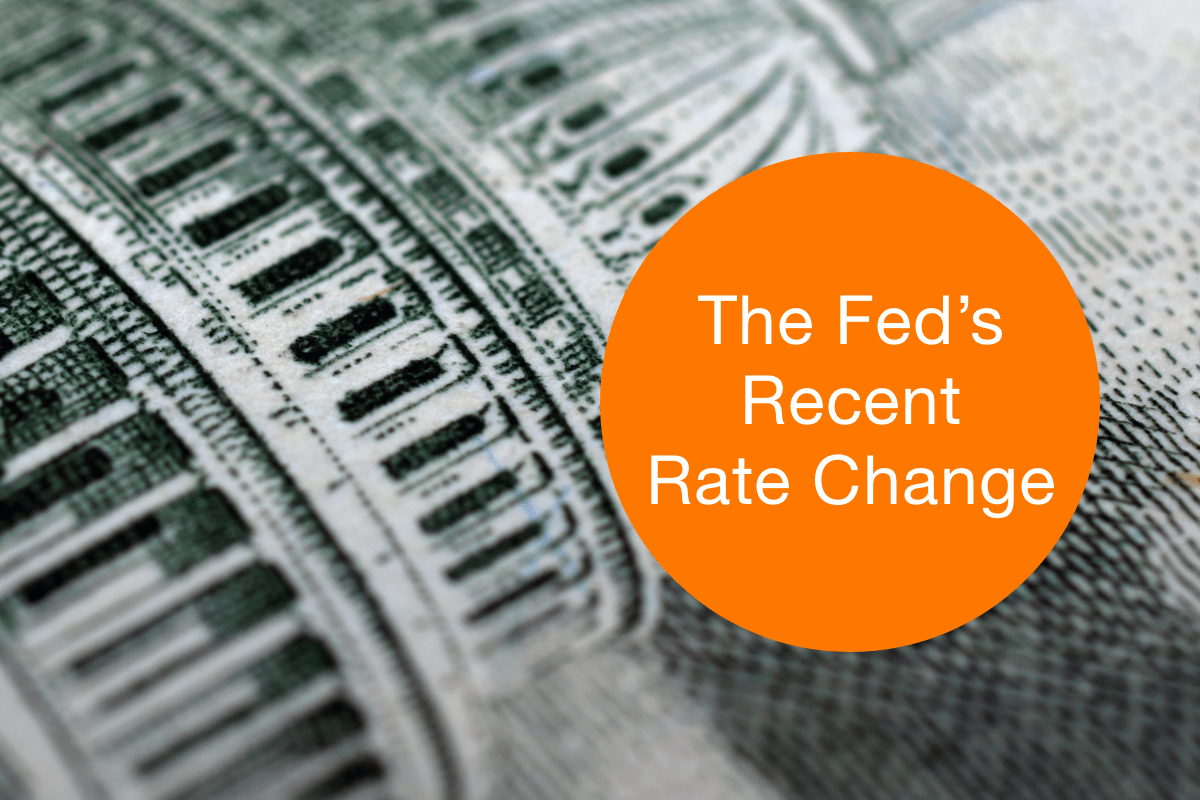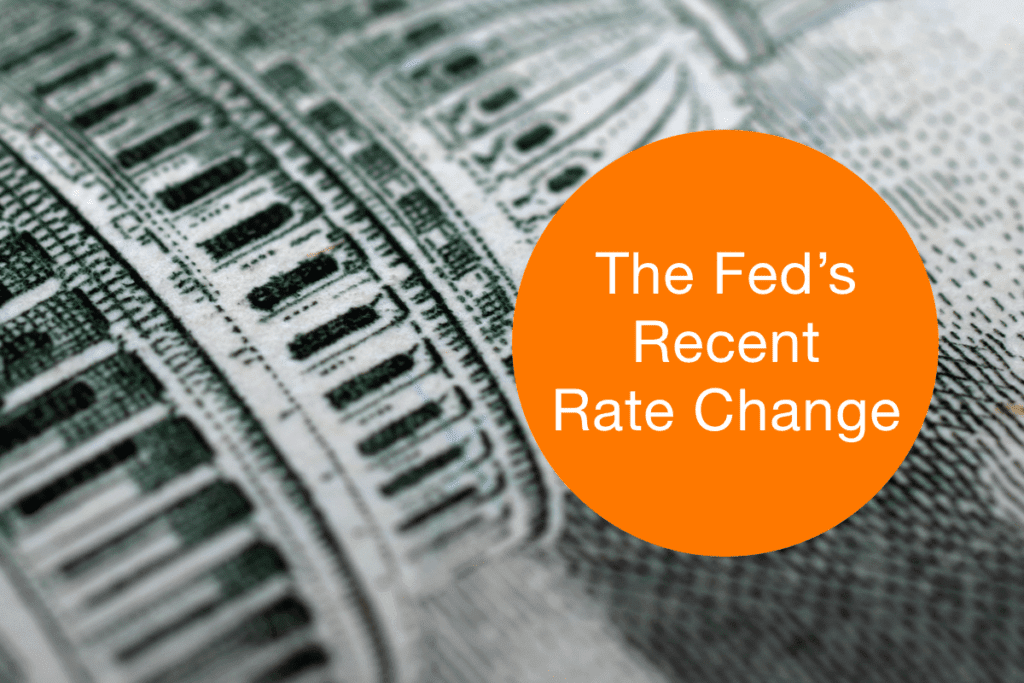 Let's go over the fed's recent rate change. The Federal Reserve (Fed) recently announced a 0.25% increase in its benchmark interest rate to a new range of 1.75% to 2%, the seventh such hike in more than two years. After holding interest rates close to zero for several years following the last downturn, the Fed is now raising rates as the U.S. economy gets stronger.
What does this mean for Americans?
While the headlines might not seem exciting, they have wide-ranging effects on the way consumers and businesses manage their credit and plan their finances. Here we'll cover important real-life implications for savers and borrowers:
Rising interest rates can help savers.
In an environment where interest rates are increasing, banks are able to charge more for loans, which means they collect more funds. As a result, banks are in a better position to offer higher interest rates on savings accounts and certificates of deposit (CDs) – which is great news for savers.
If you're working to bolster your savings, every bit of interest can help. Today, a savings account may offer 1.70% annual interest. On a deposit of $5,000, you'd earn $85 annually. That's considerably more than you would have earned in 2015, when interest rates on many savings accounts were closer to 0.80%, earning you just $40 on a $5,000 deposit.

Rising interest rates can make your existing debt more expensive.
If you have credit card debt, an adjustable-rate mortgage, a home equity line of credit (HELOC) or another form of variable-rate debt, you'll likely see your interest rates increase. That's because the interest rates on these loans are generally tied to the prime rate. The prime rate is the rate banks charge their most creditworthy customers (typically big businesses), and it's closely linked to moves in the Fed's benchmark rate.
Let's look specifically at credit cards. Nearly all credit cards base their standard interest rates for purchases on the prime rate. When the prime rate goes up, so does the interest rate you'll pay on any balance you're carrying. In fact, experts estimate consumers with credit card debt will likely pay an additional $2.2 billion in interest annually, thanks to the Fed's recent rate hike.
How quickly will you see your interest rates increase as a result of the fed's recent rate change?
It depends on your card issuer, but it's likely to happen quickly. Many issuers change their interest rates at the start of the next billing cycle following a change in the prime rate. Other card issuers make changes on a quarterly basis. Be sure to read your credit card agreement to see how your issuer sets and adjusts interest rates.
Here's an example of the effects:
Say your credit card charges interest equal to the prime rate plus 15% for any balance you carry on purchases. With a prime rate of 5%, that means your interest rate is 20%.
If you're carrying a balance of $10,000 and making the minimum payment each month (representing 6% of your outstanding balance), you'll spend a total of $13,795 to pay off the balance over several years.
If the Fed raises its benchmark interest rate 1% over the next year and the prime rate also goes up 1%, your interest rate would climb to 21%. If you continue making minimum payments, you'd now spend a total of $14,063 to pay off the balance. Paying off your debt just got more expensive, to the tune of several hundred dollars.
Looking at it another way, when the Fed hikes rates by 0.25% and the prime rate goes up the same amount, that would equal an extra $2.50 each year in interest for every $1,000 in variable-rate balances that you carry.
If you're curious about various interest rate scenarios, you can check out a credit card payoff calculator.
Managing Rising Interest Rates
As the examples above illustrate, rising interest rates as a result of the fed's recent rate change can quickly make your variable-rate debt significantly more expensive. And as it gets more expensive to keep up with debt, some borrowers may risk falling behind on payments, which can result in costly late fees and penalty rates. Many experts recommend paying off your credit card balance(s) as quickly as you can. Get started by revisiting your budget to see where you can make changes that will free up extra dollars to put toward paying down your balances.
Managing Debt and Rising Interest Rates
If you can not pay off your debts, you may  also consider transferring your balance(s) to a card with a lower interest rate, or think about consolidating your credit card and other variable-rate debts by taking out a personal loan. Personal loans typically have a fixed interest rate – which means it will stay the same over the life your loan – so you can avoid the rising interest-rate roller coaster. Personal loans also generally have a fixed term, so you'll know exactly how much you owe and when the loan will be paid off in full. Debt consolidation involves taking out a new loan, so it may not be the best option for all borrowers. Depending on your circumstances, a personal loan has the potential to simplify your life in a rising-rate environment, help you reach your financial goals and improve your overall well-being.
Read more