You've worked hard to build equity in your home, but just how much is your investment worth? Our home equity loan calculator gives you a free and instant estimate of just how much money — aka equity — you've built into your home!
There are two main financial tools which allow borrowers to generate funds by tapping their home equity: A Home Equity Line of Credit (HELOC) and a Home Equity Loan (HELOAN). We'll go beyond the basics to help you understand exactly how these products work. And with the right information at hand, you can even check your HELOAN's or HELOC's size and rates.
What Is Home Equity?
Your equity is the difference between the amount you owe on your mortgage and the amount your home is worth. For instance, if you owe $150,000 on your home but your home's current value is $250,000, you have $100,000 worth of equity in your home.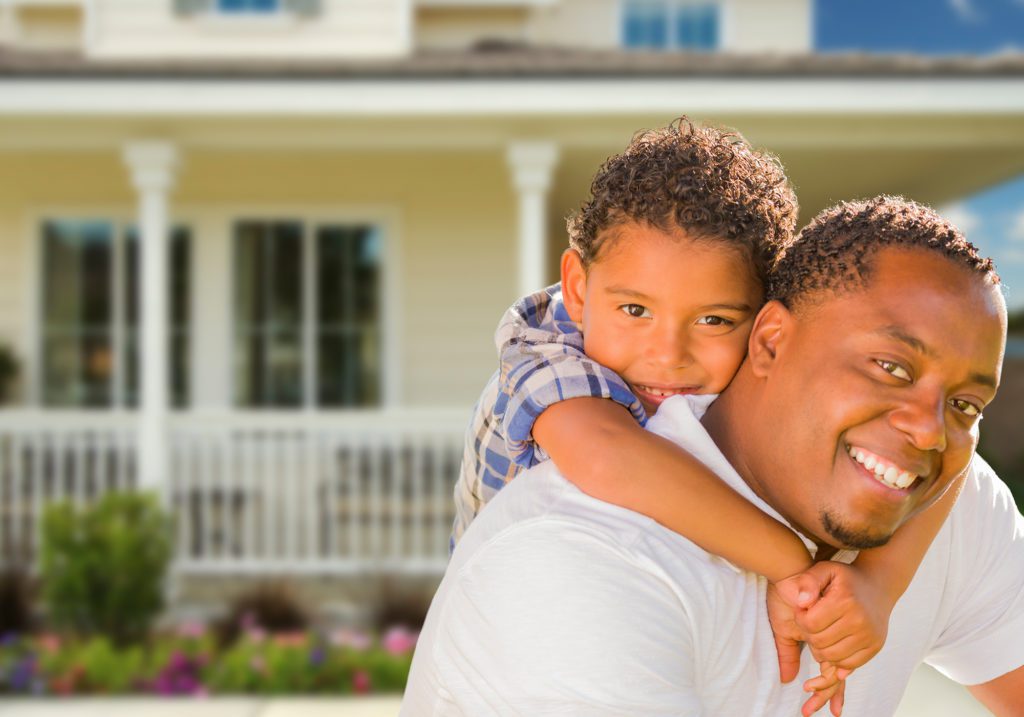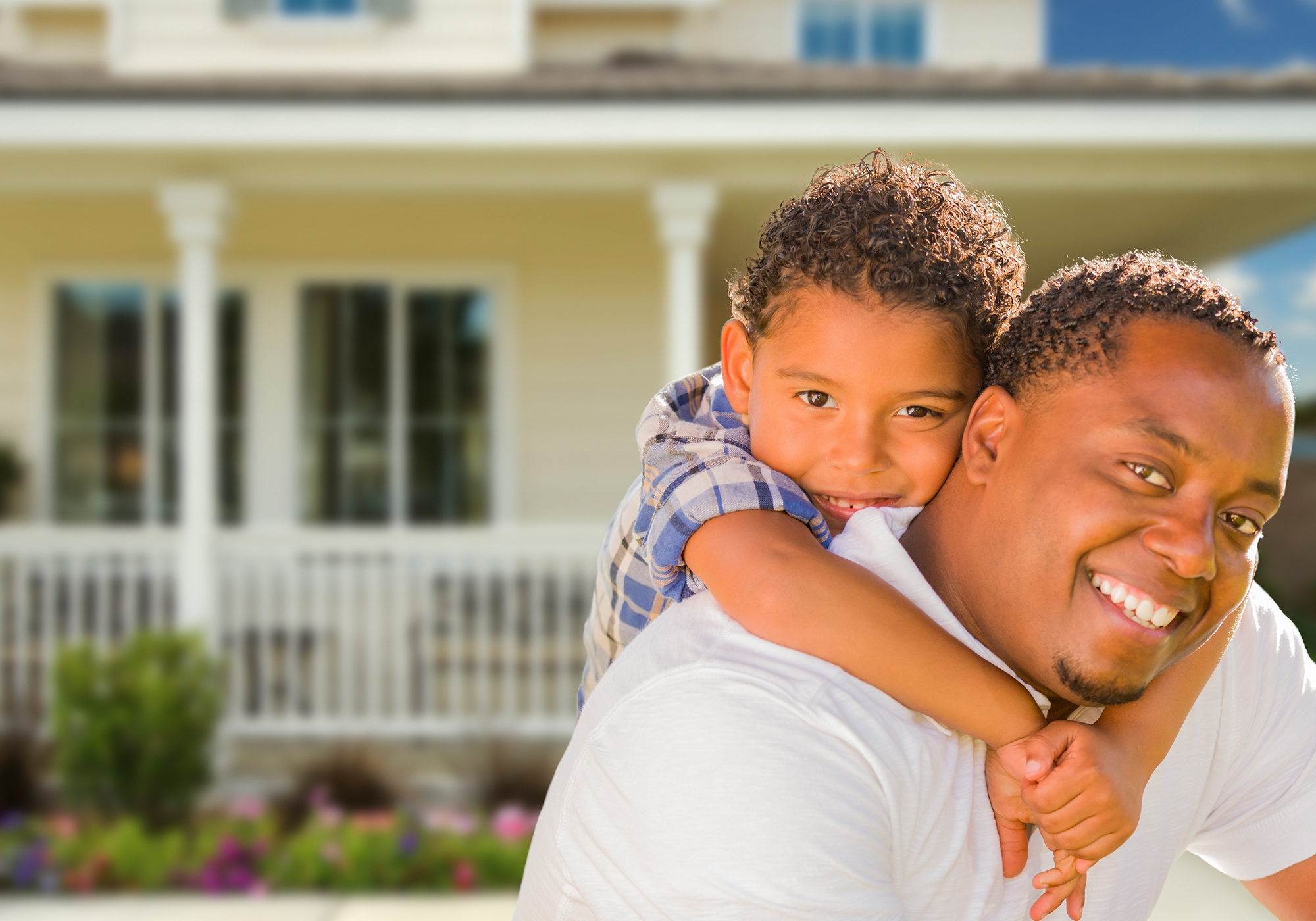 With each mortgage payment, you pay down the principal on your mortgage. Assuming your home either maintains its value or goes up in value (which is historically the case), you'll gain more equity the longer you own the home.
We offer a free home equity calculator to make it quick and easy for you to estimate the equity in your home. You'll only need two pieces of information to make it work:
First, you'll need the estimated value of your property. Only a professional appraiser can provide an official valuation, but tools like Zillow or Homes.com can provide estimates.
The second piece of information you'll need is the amount you still owe on your mortgage–otherwise known as your mortgage balance. You can find this on your most recent mortgage statement or by checking in with your mortgage provider online.
When you plug these two numbers into our home equity calculator, it will give you an estimate of the amount of equity you can start putting towards your financial goals!
Home Equity Loan Calculator
The calculator uses your equity and loan-to-value ratio to determine how much you're eligible to borrow against your home.
What Is Loan-to-Value Ratio?
Your loan-to-value ratio describes the amount you can borrow as a percentage of the value of the property securing the loan. Lenders use this as a metric to determine the risk of a loan.
The loan-to-value ratio is calculated by dividing your outstanding mortgage amount by the current value of your house (as you estimated to determine your equity). To reuse the previous example, let's say you have a home worth $250,000 but you're carrying a mortgage principal of $150,000, giving you $100,000 in equity. Divide the mortgage principal by the home's value. In this example, there's a 60% LTV ratio. As a general rule of thumb, banks won't allow you to access equity if you owe over 80% of the home's worth.
Home Equity Loan Calculator: Your Credit Score and Loan Eligibility
The final metric used in determining your eligibility for a HELOAN or HELOC is your credit score. In short, your credit score is a three-digit number that gives lenders an idea of your risk level as a borrower. Factors affecting your credit score include:
Payment history
Credit utilization
Length of credit history
New activity
Credit mix
Negative history
So keep in mind that while the calculator will show you the size of the line of credit or loan you may be eligible for, that decision won't be final until the lender analyzes your credit.
Home Equity Loan vs. Line of Credit
Home Equity Loans and Home Equity Lines of Credit use your home equity as collateral to offer you financing options with attractive rates. This provides funds for borrowers to consolidate higher-interest debt, make home improvements, start a business or whatever you wish. Which one is best for you? Let's find out!
Home Equity Lines of Credit (HELOC)
A Home Equity Line of Credit is a revolving line of credit. During the initial "draw" period of the loan, which is normally around 10 years, the borrower is given a maximum line amount, much like the credit limit on a credit card. And much like a credit card, the borrower can access as much or as little of that amount as needed. If the borrower pays it back, they can borrow again later. Another important benefit is that HELOC monthly payments are flexible; you can make interest-only payments if you wish.
Once the draw period ends, your HELOC enters the repayment period for any remaining outstanding balance. This usually lasts 10 or 20 years. HELOCs typically feature variable interest rates. However, some lenders offer the borrower opportunities to fix the interest rate.
So why use a HELOC instead of a credit card? Since it's secured by your home, HELOCs typically have a much lower interest rate than credit cards or other unsecured loans. This, combined with the ability to withdraw and repay funds as needed and the flexible payment structure, makes a HELOC the best of both worlds between a credit card and a HELOAN for many use cases.
A HELOC can be the best option for customers that are:
Undergoing a series of home improvement projects over time
Starting a business and need flexible access to capital as-needed
Paying tuition or other higher education costs
Covering medical costs for a long-term illness
Funding a sabbatical or time off to care for family
If you'd like to see how large a line amount you might be able to access and at what rates, you can start your HELOC application here.
Home Equity Loans (HELOAN)
A Home Equity Loan or HELOAN is paid out as an up-front lump sum, with a fixed repayment term. Most HELOANs have a fixed interest rate, and fixed payments for the duration of the repayment period. If you know how much you need or want to guard against any temptation to let your spending get ahead of you, then a HELOAN could be a good option for you.
A HELOAN can be best for borrowers with the following expenses:
A home renovation/expansion with a set budget
A one-time personal expense such as a vacation, medical bill or wedding
Consolidation of higher-interest debt (like credit cards)
Franchise fees or other one-time costs to start a business
If you'd like to see how large a loan you might be able to access and at what rates, you can start your Home Equity Loan application here.
Find Out How Much You Can Borrow
Try out our home equity calculator today and find out how much you may be eligible to access. Whether you're renovating your home, starting a business or funding the vacation of a lifetime, a HELOC or HELOAN could make your dreams come true.
—–
Read more
---
HELOCs through Prosper may not be available in all states. Please carefully review your HELOC credit agreement for more information.
All HELOCs are underwritten and issued by Spring EQ, LLC, an Equal Housing Lender. NMLS #1464945.
Prosper Marketplace NMLS
Prosper Marketplace, Inc. NMLS# 111473
Licensing & Disclosures | NMLS Consumer Access
Prosper Funding LLC
221 Main Street, Suite 300 | San Francisco, CA 94105
6860 North Dallas Parkway, Suite 200 | Plano, TX 75024
© 2005-2021 Prosper Funding LLC. All rights reserved.
---