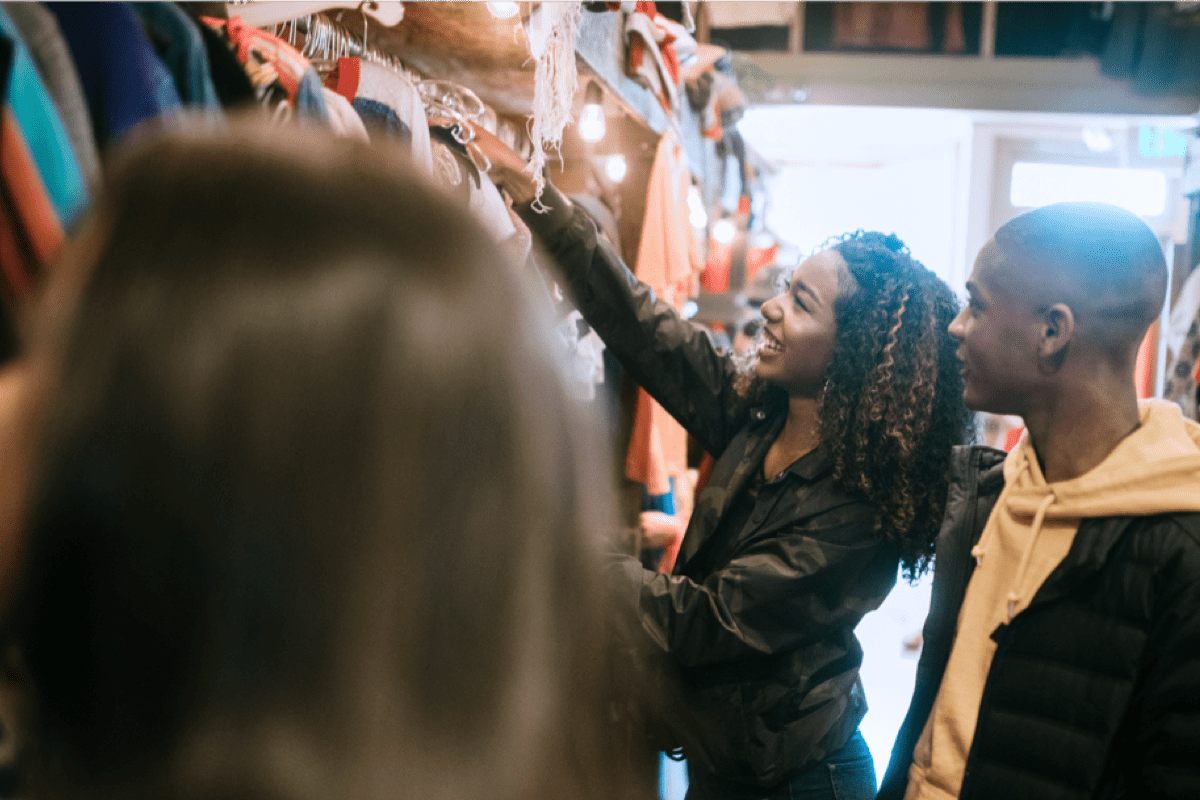 American consumers are planning to spend an average of $1,000 on holiday shopping this year, up 4% from last year, according to a recent survey. With that much money on the line, it's more important than ever to be a savvy shopper. With some thoughtful planning and smart strategies, you can still be on track to meeting your financial goals when the calendar flips to January. As the holiday shopping season kicks into full swing, here are five costly mistakes to avoid:
Hitting the stores without a budget and a list.
Start by determining how much you can spend in November and December on holiday shopping expenses, then figure out what items you'd like to purchase. After that, pin down how much you can spend on each item and trim your list as needed. You may realize that this year, you'd be better off sending your cousin a lovely greeting card instead of a $20 trinket. Try to think of every potential shopping expense in advance, from hostess gifts and greeting cards to home décor and wine for your friends' potluck. The more accurate your budget is to begin the season, the better your financial health will be in January.Each time you head out to the stores or sit down to shop online, be sure to have your budget and gift list in hand. It's easy to get carried away by the seasonal spirit—but overspending by just $10 on each gift will add up quickly. And when you wrap up each day's shopping, log your expenses to make sure you're staying on track.If you're traveling during the holidays, check out Prosper's tips for building a budget-friendly trip.
Forgetting to leave some wiggle room.
Speaking of budgets, it's wise to leave a cushion or create a "miscellaneous" shopping line item. Despite your best efforts, it's almost certain that some purchases will go over budget, you'll forget to add a person or two to your gift list, or you'll be faced with a last-minute invitation to a gift exchange. A little wiggle room in your budget can help you navigate these surprises with ease. It's also smart to plan to buy yourself a gift. That way, you can treat yourself—which you'd probably do anyway—without any of the guilt.
Going crazy over Black Friday and Cyber Monday deals.
Many stores claim their prices on Black Friday and Cyber Monday are the best of the year—but that's not always the case. While the fear of missing out and "deal frenzy" can feel very real, it's important to do your research ahead of time. Plus, obsessing over steep discounts may mean you end up buying something you don't need. If a $700 TV isn't within your budget, it shouldn't matter that it was originally $1,700.
Waiting until the last minute.
By making your list early, you can avoid expensive last-minute shipping charges and also leave yourself time to comparison shop or wait for a better price to come along. If you're in a major rush, chances are you won't take the time to compare prices and might run into a store to grab whatever gift vaguely fits the bill, even if it's too expensive.
Charging everything on your credit card.
Credit cards make it easy to spend now—and even spend beyond your budget—then pay for your purchase later. Unfortunately, this holiday shopping method means you could end up paying a substantial sum in interest as you chip away at your balance month after month, and those interest charges probably weren't part of your initial budget. Try shopping with cash or a debit card instead.
If you're considering borrowing money to pay down existing high-interest rate credit card balances or otherwise get your financial house in order before the holidays, a personal loan could be a good fit for your financial situation. With a fixed-rate, fixed-term personal loan through Prosper, you can pay off your loan with a budget-friendly, single monthly payment.
Read more