Personal loans online are becoming more and more popular as the digital world continues to grow. Nowadays, a few keystrokes and an electronic signature can get you instant approval for a personal loan within a few minutes. The efficiency of the application process and the convenience of having thousands of dollars available within weeks, days, and even hours of signing has led many to seek out personal loans online. The traditional face-to-face visit at a lender's brick-and-mortar location is becoming more of a thing of the past. If you're considering a digital personal loan, here's everything you need to know.
What an Online Personal Loan Is
An online personal loan is just like a traditional loan—you borrow a specific amount of money from a lender and agree to pay it back under the terms the lender outlines. The only difference between the two is that with an online personal loan, you file all of the paperwork, well, online.
Unless you prefer the traditional route, there's no longer a need to stop by the lender's office and shuffle between tons of paperwork in order to get a loan. Applying for personal loans online does away with all of that and gets to the heart of the matter: getting you to agree to the terms for the loan amount that you're requesting. Help's generally there if you need it, in the form of customer support specialists available by phone, but if you know exactly what you're looking for you don't have to speak with anyone.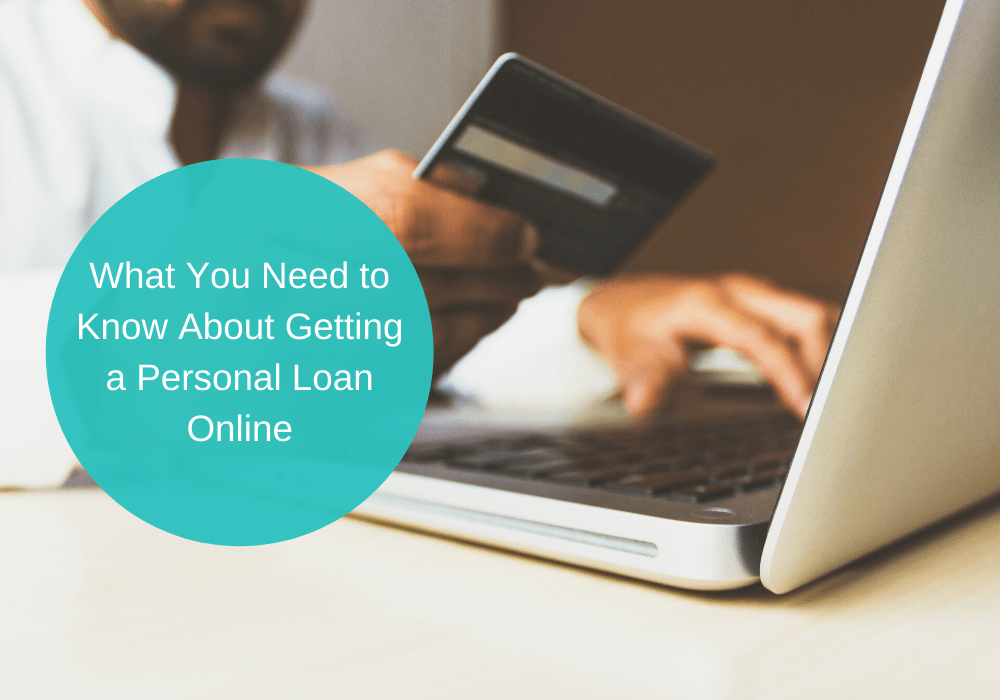 How the Process of Applying for Personal Loans Online Works
To apply for personal loans online, pick a lender, visit their website, and begin the application process there. These days, traditional and online lenders have made it easier than ever to compare offers online so you can make sure you pick the best option before signing.
Once you choose the loan that best suits you, you'll need to provide personal information, like your social security number, job title, and home address. You'll also be asked for financial information, like your annual income and expenses. Get prepared beforehand by gathering all of your financial info ahead of time so you can easily go through the process.
Personal Loans Online and Your Credit Score
When your application is complete, the review process begins. At this point, most lenders conduct a credit check to evaluate your creditworthiness. Some lenders will require a hard credit pull to check your credit, which can negatively affect your credit score. However, many online lenders, including Prosper, only do a soft credit pull – which won't impact your credit score in order to show you your rate and line amount. If your credit score is 740 or higher, you'll typically qualify for the best low-interest personal loans. Generally speaking, the lower the score, the higher the interest you'll have to pay.
According to The Motley Fool, it is possible to get a personal loan with fair credit. However, your interest rate likely won't be as strong and you may have to pay a higher premium to take out the loan. If you have the time and flexibility to try and improve your credit score before taking out a loan, it's worth it to do so.
Once you're ready to apply, you'll typically know whether you qualified within hours or even minutes after submitting your loan application. If you're approved, the lender will usually deposit the money directly into your bank account.
When it's time to pay back the loan, some lenders automatically withdraw the loan amount owed from your checking or savings account, so be sure you have enough money to cover the payment.
Don't Fall Prey to Online Scams
There's a wide variety of personal loans online these days—some are safe, others are not.
According to OppLoans, "Not all lenders who offer no credit check loans (or the notorious bad credit loan) are trustworthy. Many online paydays and title lenders conduct no credit check whatsoever. They profit when you miss payments—they get to charge you extra fees and interest—and some of them, in fact, depend on this to make money."
Experts say credit checks act as a sort of barrier that protects you from this sort of shady activity, ensuring you don't qualify for a loan that you won't be able to pay back. Be mindful and make sure to do your research before applying for personal loans online so you can find a lender you can trust.
If you're looking for an efficient and low-hassle way to borrow a large sum of money on the fly, an online personal loan is a good place to start. You can apply for an online loan in minutes and get important info, like your predicted average interest rate, right away without affecting your credit score. As long as you proceed with caution and pay attention to the fine print, personal loans online might be the perfect borrowing solution for you.
Read more