Your friend thinks you'll like Prosper as much as they do
Get a loan through Prosper, make your first monthly payment, and you'll receive a $100 Visa® gift card.¹
Checking your rate will not affect your credit score
Get on the path to financial wellness
A fixed-rate personal loan through Prosper can be a great way to access the cash you need to meet your goals. Whether you're consolidating credit card debt, funding a home renovation, or paying for a special occasion, a loan through Prosper is the way to go—especially when you can get a $100 Visa® gift card¹ along the way.
Checking your rate will not affect your credit score
What are you waiting for?
Apply today for a loan through Propser and meet your financial goals.
Start application by clicking 'Check Your Rate' below
Complete your application and accept your loan
Make your first monthly payment on time
Receive your $100 Visa® gift card!¹
Checking your rate will not affect your credit score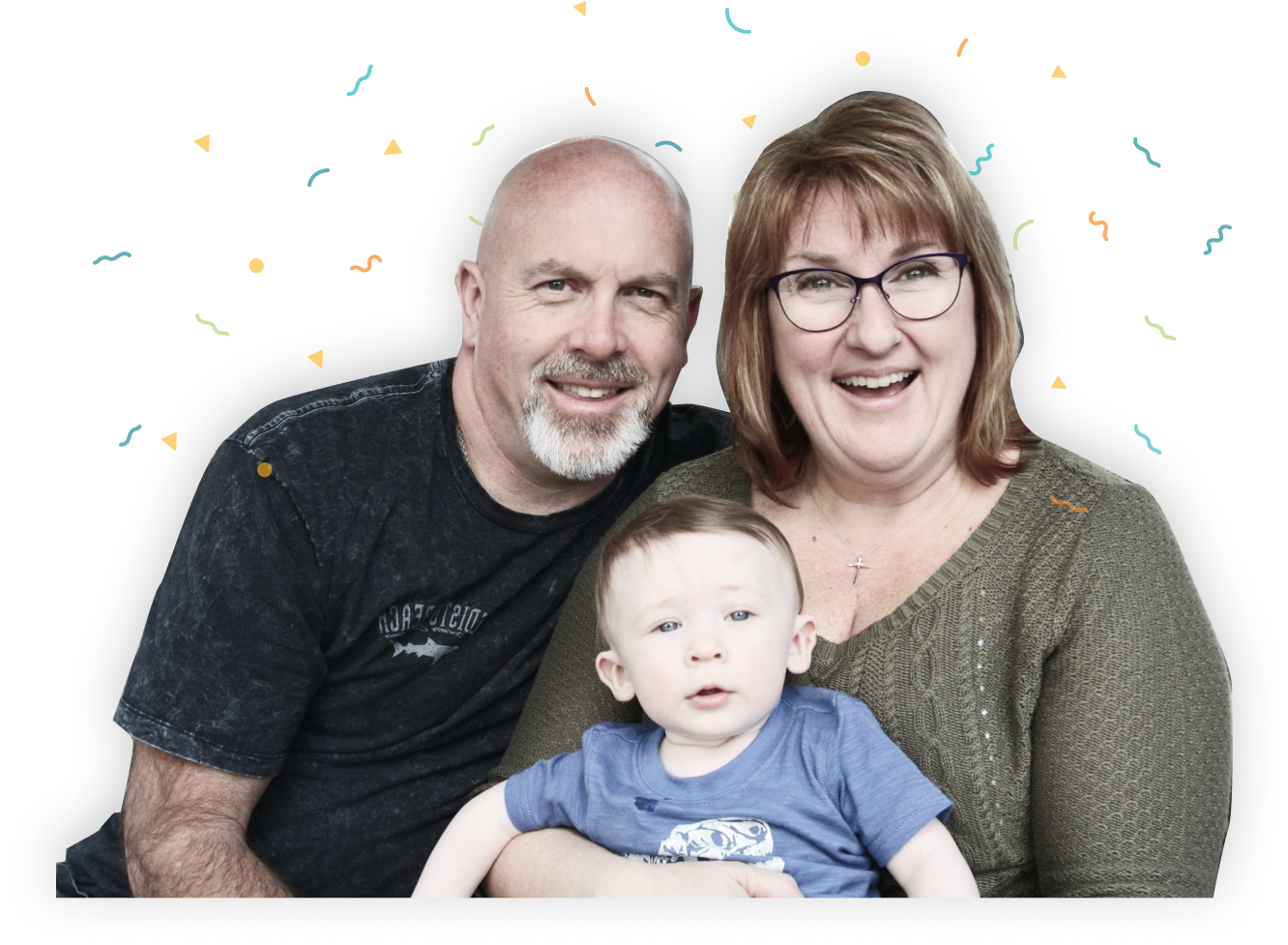 I have two loans with Prosper and it has been a wonderful experience. I got my money quickly and without much stress. It's good to know I have a trusted resource if I should again require financial assistance."
– Sammi, Prosper customer
3 reasons why Prosper is the

better way to borrow


Customers can get their money as soon as
1 business day later²
Your rate will never go up—making a loan great for debt consolidation
Pay off your loan in 3 or 5 years with budget-friendly monthly payments³
Checking your rate will not affect your credit score
IMPORTANT INFORMATION ABOUT PROCEDURES FOR OPENING A NEW ACCOUNT.
To help the government fight the funding of terrorism and money laundering activities, Federal law requires all financial institutions to obtain, verify, and record information that identifies each person who opens an account.
What this means for you: When you open an account, we will ask for your name, address, date of birth, and other information that will allow us to identify you. We may also ask to see your driver's license or other identifying documents.
¹ For the ease of understanding, the person referring will be termed "Referrer" and the person who was referred will be termed "Referee" in the below disclosures. For the Referee and Referrer to each be eligible for a referral bonus, the Referee must apply through this landing page, originate a loan through Prosper, and make the first monthly payment on time towards their loan. By applying for a loan through this landing page, the Referee agrees and understands that if Referee obtains a loan and makes the first monthly payment on time, Prosper may share that information with the Referrer for the purpose of fulfilling the Referrer's referral bonus. No self-referrals allowed, that is, referrers cannot refer themselves. Referee must not have obtained a loan through prosper prior to participating in this promotion. This program expires on December 31st, 2021. The Referee must apply and get approved for a loan by December 31st, 2021, 11:59 PST for both Referrer and Referee to be eligible for the referral bonus. If the loan is canceled after being processed, the referral bonus will not apply. This offer cannot be combined with other offers. The loan must be in good standing to be eligible for the referral bonus.
Referrer may receive a $100 Visa gift card for each friend referred through this Refer-A-Friend program (up to 5),.We may provide you with future opportunities to earn more gift cards by referring your friends to Prosper. You may earn gift cards up to the stated maximum for each referral, however, please note that the maximum amount of income that can be earned from all promotions through Prosper is $500 per calendar year. Your participation in this program may result in miscellaneous income received from Prosper and we may be required to send you, and file with the IRS, a Form 1099-MISC (Miscellaneous Income) or Form 1042-S (Foreign Person's U.S. Source Income Subject to Withholding) for the year in which you participate and are awarded the benefits of the program. You are responsible for any tax liability related to participating in the program. Please consult your tax advisor if you have any questions about your personal tax situation. This program may be altered or discontinued at any time without notice by Prosper, in its sole discretion. Prosper reserves the right to withhold payment of a referral bonus if it has reason to believe a Referrer is abusing the Program. Additional Terms and Conditions may apply. This Program is subject to change at Prosper's discretion.
All gift cards are fulfilled by our vendor 'Customer Motivators'. Approximately 4 weeks after the first monthly payment is successfully made Referee, the Referrer and the Referee will receive an email with fulfillment instructions from Customer Motivators. The Visa Prepaid Card is issued by Center State Bank of Florida, NA pursuant to license from Visa U.S.A. Inc. The Visa Prepaid Card is not redeemable for cash and may not be used for cash withdrawal at any cash-dispensing locations. The Card is not transferable and non-refundable. This offer cannot be combined with any other promotion. These terms are subject to change at any time.
² You may receive your funds one business day following your acceptance of the loan offer, completion of all necessary verification steps and final approval. One business day funding is also dependent on your bank's ability to quickly process the transaction.
³ Annual Percentage Rates (APR) range from 7.95% to 35.99%. For example, a three-year $10,000 personal loan would have an interest rate of 11.74% and a 5.00% origination fee for an annual percentage rate (APR) of 15.34% APR. You would receive $9,500 and make 36 scheduled monthly payments of $330.90. A five-year $10,000 personal loan would have an interest rate of 11.99% and a 5.00% origination fee with a 14.27% APR. You would receive $9,500 and make 60 scheduled monthly payments of $222.39. This is compared to a total interest payment of $12,793 on a credit card balance of $10,000, calculated according to Bankrate.com's Minimum Payment Calculator (https://www.bankrate.com/calculators/managing-debt/minimum-payment-calculator.aspx) that assumes a 16% interest rate and a minimum monthly payment equal to 1% of the outstanding balance plus interest and could take up to 28 years to pay-off. Your actual minimum payment, payoff time, and payoff cost for a credit card will depend on account terms and any future account activity. Origination fees for a personal loan through Prosper vary between 2.41%-5%. Personal loan APRs through Prosper range from 7.95% to 35.99%, with the lowest rates for the most creditworthy borrowers. Eligibility for personal loans up to $40,000 depends on the information provided by the applicant in the application form. Eligibility for personal loans is not guaranteed, and requires that a sufficient number of investors commit funds to your account and that you meet credit and other conditions. Refer to Borrower Registration Agreement for details and all terms and conditions. All personal loans made by WebBank, Member FDIC.
Prosper Marketplace, Inc. – NMLS# 111473