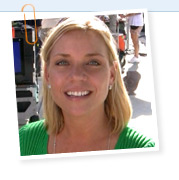 Play Video
People-to-People Lending for a Good Cause
Another Private Money Lending Success Story from Prosper
Msteele425, Florida
Loans: 75*, Total amount: $4,130*
Member Since: 02/2007

People-to-People Lending: What a Brilliant Idea!
When Michelle first came across Prosper on CNBC, she immediately thought people-to-people lending was a brilliant idea. The ability to help someone, "buy a house, start a business�it's great," says Michelle.
The Ease of People-to-People Lending
Michelle became a Prosper lender after filling out one form online and transferring funds that same evening. "The next day I was already bidding," she says. As a Prosper lender, Michelle decides to whom she should commit her funds and at what rate and, "is still getting better rates than any bank or CD."
People-to-People Lending Gives Impressive Returns
Michelle joined Prosper and bid $500 on borrower listings and immediately followed that up with another $500. Within a few months she had committed $2,000 of her funds and today holds loans totaling about $4,000 to 75 different people.*
(*as of 05/2008)
More Success Stories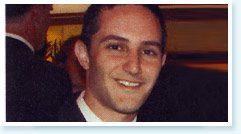 "It's so rewarding to be able to talk to someone about their finances, help them to get a loan at a much lower rate than they ever thought possible, and make better returns than I would from a money market or a CD."

Share Your Story
Do you have your own Prosper success story to share?