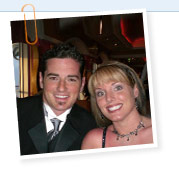 Play Video
Personal Loans for Home Improvement
Another Personal Loan Success Story from Prosper
Kent and Stacie, Utah
Member since: 08/2006
From Bidding on Personal Loans...
Kent and Stacie were early lenders on Prosper having come to the site when Prosper was only six months old. Searching online financial sites, Kent "came across peer-to-peer lending and signed up" after finding the Prosper lending process "very simple, very easy to understand and a great concept."
...To Taking a Personal Loan
With a growing family, when Kent and Stacie wanted to make some home improvements, they turned again to Prosper�but this time as borrowers. Once again, they found that being a Prosper borrower was as easy as being a lender. With "a quick, simple easy Prosper loan", Kent and Stacie were able to add new weight room, put in a backyard waterfall and a play area for the kids.
Both Lenders and Borrowers Benefit
As both lenders and borrowers, for Kent and Stacie, there's a lot to like about Prosper.� Kent likes the new portfolio management features, "that make things easier � especially for the lender".�And Stacie likes that fact that as a borrower, "people can actually bid the interest rate down, which is what happened in our case."
More Success Stories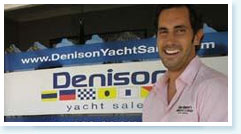 "It's empowering to know that you can help people out and make money like banks do at the same time."

Share Your Story
Do you have your own Prosper success story to share?