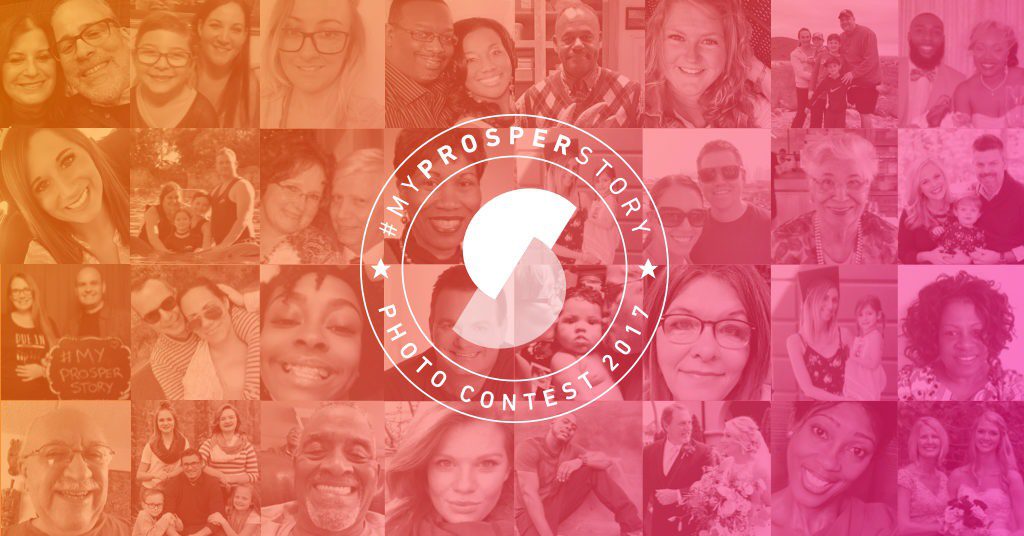 Three years ago, we introduced the #MyProsperStory as a way to get to know our community, and better understand how Prosper.com can positively impact financial wellness.
This year the response from the Prosper community was overwhelming! We received thousands of incredible stories of people using a loan through Prosper.com to get on top of their finances, overcome unexpected obstacles, and even turn dreams into realities.
We read every story and once again, there was an important prevailing theme – money doesn't have to control you; you can take control of your finances.
Thank you for sharing your #MyProsperStory and for being a part of the Prosper community! Your stories inspire us.
The votes have been tallied and the winners of the 2017 #MyProsperStory contest are:
Grand Prize Winner: Paezle T.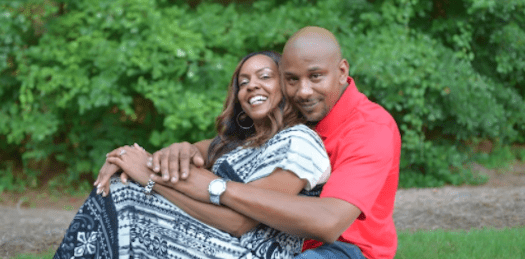 In October of 2014, Grant and I reunited after 2 decades!! We ran into each other at a bank, of all places! We were inseparable from that day forward and decided it was time for us to get on top of our finances and start moving forward to building a life together. Buying a home together was our first priority, but we had SO MUCH DEBT! After searching for the best options of consolidating, and even getting offers from our home banks, we found PROSPER!
In July of 2015, we listed for a loan at a lower interest rate than the banks were offering and was funded quickly. After using the funds to pay off all of our debts, by May of 2016, we were able to buy our dream home together! At our housewarming party in July of 2016, Grant surprised me with a marriage proposal in front of all of our friends! Today, we are exactly 2 weeks away from our wedding day, November 25, 2017, and the road to this day was also supported by a loan through Prosper! Our latest loan through prosper allowed us to plan the wedding of our dreams!! This bride is thankful to Prosper! #MyProsperStory.
1st Place Winner: Erin R.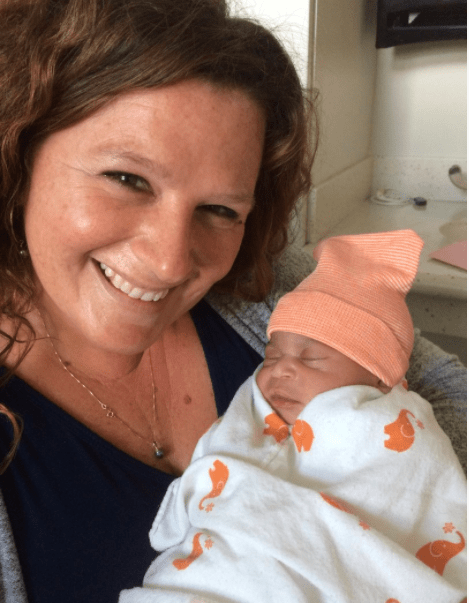 Without the help of Prosper, I wouldn't have this photo of the first meeting of my son. After almost two years of failed fertility treatments, which financially drained me, I made the decision to adopt. I had applied for loans and grants, and even with my excellent credit, I was not approved. I've wanted to be a mom for as long as I can remember and, being a single parent, I was convinced that adopting was something I could never afford. My adoption facilitator outlined some funding options for me and a loan through Prosper was one of my options. I went to Prosper online and was so excited about how EASY the application process was! I even thought that this is too easy, that there had to be a catch. I applied for and was granted my loan almost immediately. Getting that "Congratulations" email is something that I will never forget and I even printed it out as part of my adoption memory book. This loan through Prosper was my first ray of hope that I would actually be able to afford to adopt. Two months later, I received a call that I had been chosen by a birth mom. Three months later, my son was born. #MyProsperStory is something I tell everyone about because I believe that everything happens for a reason. My son is the best thing that has ever happened to me and without the financial help of Prosper, I would not be a mom today. I don't know if this letter or photo is enough to get me any kind of prize. But the most important message I want to convey to Prosper is this…from the bottom of my heart, you will never know the depth of my gratitude for giving me this loan. You enabled me to be a mom and there is no greater gift than that.
2nd Place Winner: Denille H.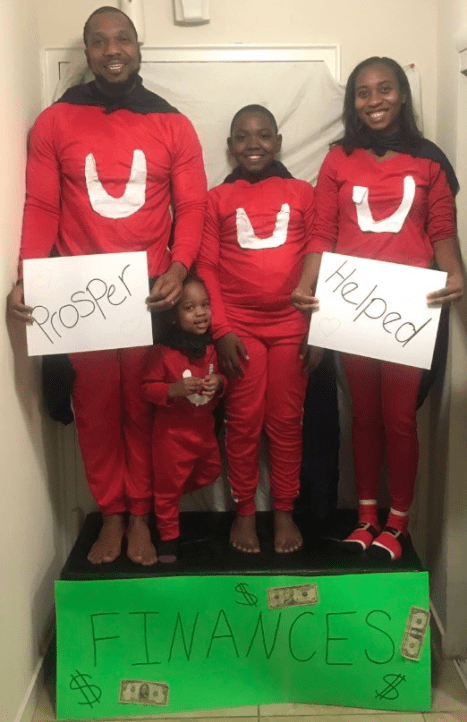 #MyProsperStory #DreamingUnderdogs
My story started just like any other day. I walked through the door to our apartment with a stack of mail. As I open the bills one after another, the looming feeling of overwhelming fear lingered – "too many bills." I saw a Prosper envelop, and negative self-thoughts flowed through my head. "Your credit is not good enough." "This is not real, there is always a catch."
Then, I thought, "It doesn't hurt to try" "what if I get approved?"
I decided to call Prosper… Ring… Ring… I spoke to a representative, asked a few questions, and I was approved! I was delighted; I felt a glimmer of hope. After months of unforeseen circumstances, my husband and I have fallen so far behind and we used credit cards to supplement our income. Our hope and goals of owning our home had seemed so out of reach. Looking at our 9-year-old and 2-year old, I yearned to provide a nice home and a better life. We felt like underdogs.
A loan through Prosper allowed us to pay off our credit card debts, and medical bills, and we now had one affordable monthly payment. In less than 60 days, I was astonished to learn that both my husband and my credit scores increased over 100 points! It was uplifting to see that our dreams were once again possible. We got pre-approved for a mortgage, and became house hunters.
Houses after houses we go. The kids excitingly pick out new rooms, and we graciously submitted our first offer. Everything is moving in lightning speed, and slow motion at the same time. Eagerly we waited…12 hour…24 hours…Ring…Ring… Our Agent, is on the other end of the line saying, "Hello, there are multiple offers!"
This has been an emotional journey. A journey made possible by Prosper!
Thank you Prosper for helping us, the Dreaming Underdogs, get on top of our finances. You have made our once dimmed dreams possible.