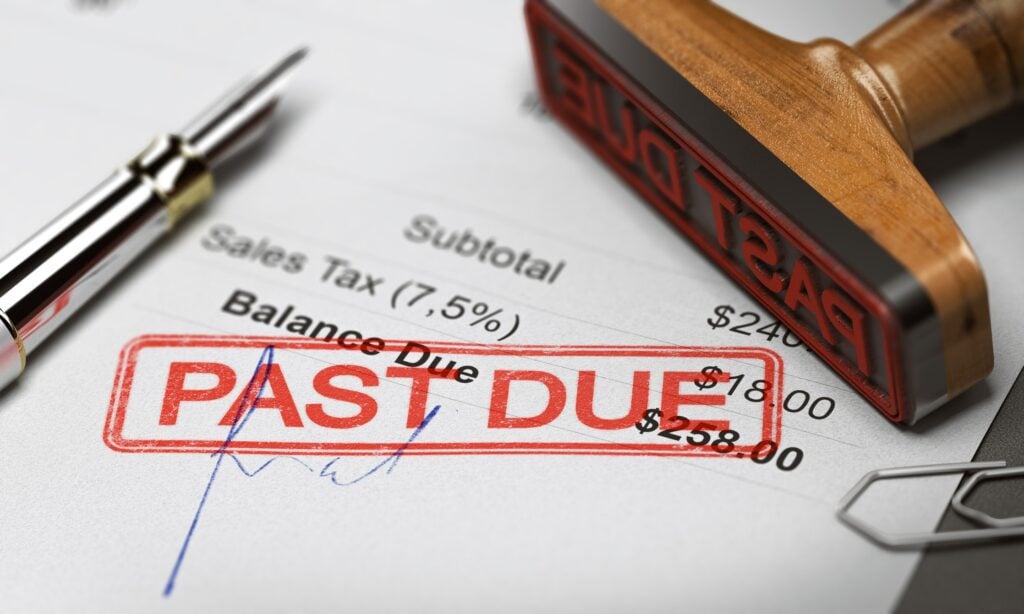 Almost everyone hits a rough patch financially at some point in their lives. Whether it's an unexpected medical expense or any unforeseen event, careful planning doesn't make you immune from financial crises.
Financial empowerment means knowing your options and how to do your best in a given situation.
Writing a hardship letter to a creditor is not a task anyone wants to do, but it's an essential tool when you are trying to navigate a personal financial crisis.
A hardship letter is your chance to explain your financial difficulties to a creditor and make an acceptable arrangement for both parties.
What constitutes a hardship?
A financial hardship is something outside your control that adversely affects your finances and ability to meet your financial obligations. Examples of hardship events include:
Employment status change (layoff, furlough, reduction in pay, transfer)
Military deployment
Divorce or separation
Death in immediate family
Natural disaster
Severe illness, injury, or disability
Incarceration
Generally, most creditors only consider an event to be a financial hardship if it is a circumstance beyond your control. Most creditors won't consider events like the following as evidence of true financial hardship or reasons to provide relief.
Loss in property value or home equity
Interest-rate increases on existing loans or financing
Willful non-essential spending
Income disruptions that can be managed through liquid assets
What might you gain from writing a hardship letter?
There are several things banks and creditors may do in response to a hardship letter, and knowing what you might be able to gain is important.
You can ask for specific accommodations, although it is up to the creditor whether they wish to allow them. Actions the lender can take include:
Suspending your payments for a period of time
Removing past-due status to protect your credit
Changing your minimum payment amount
Adjusting your interest rate
Offering a settlement
Allowing you to short-sale your home
Modifying other loan terms
What should go in a hardship letter?
When writing a hardship letter, it's important, to be honest, concise, and transparent. Present your case in a straightforward manner and explain what happened dispassionately without casting blame. Provide an action plan for the creditor with proposed solutions to help you get back on your feet and help them get paid.
You can also include documents that support your position. Documents you may wish to send along with your letter include:
1099s, W-2s, paycheck stubs, and recent tax returns: These can help verify your current income from both traditional work and side gigs.
Bank and investment account statements: To help verify your current liquid assets.
Evidence of financial hardship event: Employment termination letters, medical bills, accident or police reports, repair bills, military orders, or disability claim are all documents to send, depending on your particular hardship event.
Example of a hardship letter
September 9, 2022
Re: Account # 867-53-09
To whom it may concern,
My name is John Doe, and I have been an account holder with your institution for eleven years. I am writing to request financial hardship assistance with my credit card account. This letter gives you an overview of my financial hardship and the assistance I am requesting from your organization. I am also enclosing relevant documentation to support my request.
Five months ago, I was laid off from the managerial position I've held for many years at my former employer, Acme Custom Widgets and Propane Accessories. While I've been able to stay current on my payments until now with the aid of unemployment payments, those payments are coming to an end, and I have not been able to secure full-time employment. I am currently driving for Uber and Lyft to get by, but I've been advised that my vehicle requires new tires and brakes to drive safely, and I can't quite afford to do so and feed my children while still maintaining my payments as scheduled.
We're approaching what is traditionally the hiring season for professionals in the custom widget industry and I have several promising leads, but my family and I need to get through the next couple months first. I'd like to preserve my good credit record, so I'm writing to ask that your organization consider suspending or lowering my payments for the next two-three months so I can get back on my feet without having to choose between staying current or feeding my family. I am confident that three months from now, I'll be on a much more steady financial footing and able to resume my normal payments.
I'm enclosing my current bank statements, my income from Uber and Lyft, my unemployment payment documents, my letter of severance from Acme, and my tax returns for the last two years to demonstrate my prior and current income and situation. You can reach me at (770) 555-5555 or [email protected] with any questions or requests for documentation or clarification. Thank you so much for your consideration!
Sincerely,
John Doe
Hardship letter templates
Writing a hardship letter can be challenging, but if our example doesn't inspire you, there are plenty of other options! Check out TemplateLAB's list of over 30 hardship letter templates to find one that fits your needs.
Moving on from financial hardship
Once you've gotten through your financial hardship, it's time to take stock of your financial situation, both with the loans and accounts that worked with you to ease your hardship and those that didn't. Doing what's best for your financial health is the epitome of financial empowerment!
When things are going more smoothly for you, that's a great time to think about managing your debt. Consider getting a personal loan through Prosper or Home Equity Line of Credit (HELOC) to consolidate your debt, reduce the number of payments you make each month, and streamline your finances.
We hope you never have to write a financial hardship letter, but it's important to keep it in your toolbox if you ever need it!
Read more:
Eligibility for personal loans up to $50,000 depends on the information provided by the applicant in the application form. Eligibility for personal loans is not guaranteed, and requires that a sufficient number of investors commit funds to your account and that you meet credit and other conditions. Refer to Borrower Registration Agreement for details and all terms and conditions. All personal loans made by WebBank
IMPORTANT INFORMATION ABOUT PROCEDURES FOR OPENING A NEW ACCOUNT.
To help the government fight the funding of terrorism and money laundering activities, Federal law requires all financial institutions to obtain, verify, and record information that identifies each person who opens an account.
What this means for you: When you open an account, we will ask for your name, address, date of birth, and other information that will allow us to identify you. We may also ask to see your driver's license or other identifying documents.
Eligibility for a home equity loan or HELOC up to $500,000 depends on the information provided in the home equity application.  Loans above $250,000 require an in-home appraisal and title insurance.  For HELOCs borrowers must take an initial draw of $50,000 at closing. Subsequent HELOC draws are prohibited during the first 90 days following closing. After the first 90 days following closing, subsequent HELOC draws must be $1,000 or more (not applicable in Texas).
The time it takes to get cash is measured from the time the Lending Partner receives all documents requested from the applicant and assumes the applicant's stated income, property and title information provided in the loan application matches the requested documents and any supporting information. Spring EQ borrowers get their cash on average in 26 days. The time period calculation to get cash is based on the first 6 months of 2022 loan fundings, assumes the funds are wired, excludes weekends, and excludes the government-mandated disclosure waiting period. The amount of time it takes to get cash will vary depending on the applicant's respective financial circumstances and the Lending Partner's current volume of applications.
Spring EQ cannot use a borrower's home equity funds to pay (in part or in full) Spring EQ non-homestead debt at account opening.  For HELOCs in Texas, the minimum draw amount is $4,000. To access HELOC funds, borrower must request convenience checks.
Interest rates may be adjusted based on factors related to the applicant's credit profile, income and debt ratios, the presence of existing liens against and the location of the subject property, the occupancy status of the subject property, as well as the initial draw amount taken at the time of closing. Speak to a Prosper Agent for details.
Qualified applicants may borrow up to 95% of their primary home's value (not applicable in Texas) and up to 90% of the value of a second home. Home equity loan applicants may borrow up to 85% of the value of an investment property (not applicable for HELOCs).
All home equity products are underwritten and issued by Spring EQ, LLC, an Equal Housing Lender. NMLS #1464945.
Prosper Marketplace NMLS Prosper Marketplace, Inc. NMLS# 111473
Licensing & Disclosures | NMLS Consumer Access  
Prosper Funding LLC
221 Main Street, Suite 300 | San Francisco, CA 94105
6860 North Dallas Parkway, Suite 200 | Plano, TX 75024
© 2005-2022 Prosper Funding LLC. All rights reserved.