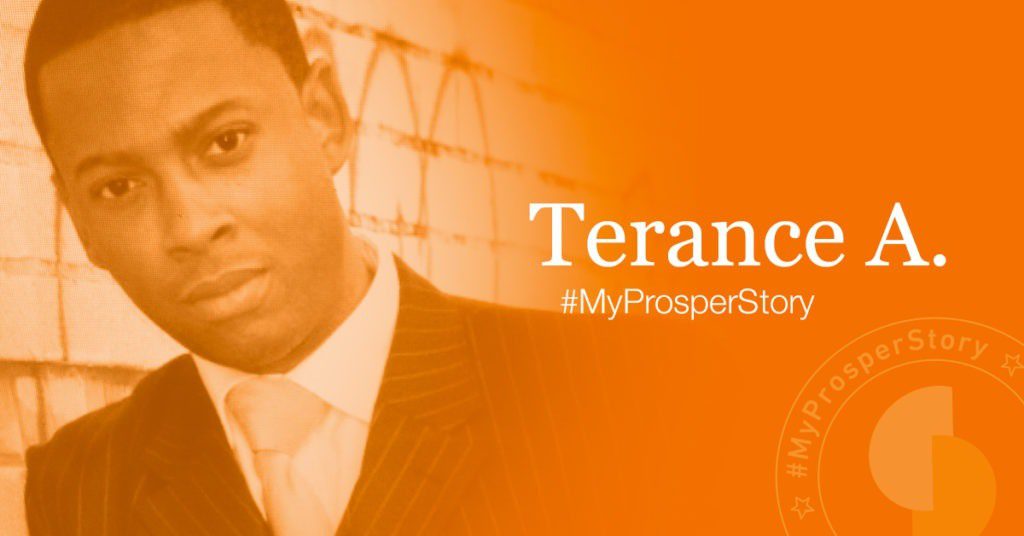 #MyProsperStory started when I overheard someone talking about Prosper in the airport. I decided to research Prosper on the flight and found all of the reviews by borrowers, investors had five star comments. Upon landing, grabbing my bags and waiting for a cab, I decided to apply for a loan through Prosper to pay off my credit card debt. I needed to do this because I was preparing to start my small business and I did not want to start this new journey with major debt hanging over my head. I had given up prior to discovering Prosper. However, just minutes into applying over the phone, I was approved. I started crying immediately. My cab driver didn't know what was happening but I was overjoyed with excitement and grateful for the opportunity to change my life.
Prosper keep doing what you are doing because you are helping, shaping and giving people like myself an opportunity to start a new life. I am oh-so grateful because of you!
This testimonial is part of the #MyProsperStory, a contest that invites members of the Prosper community to share their financial wellness story. Be sure to follow us on Facebook and Twitter for updates on the next #MyProsperStory campaign. For more information on a loan through Prosper or to check your rate, visit Prosper.com.