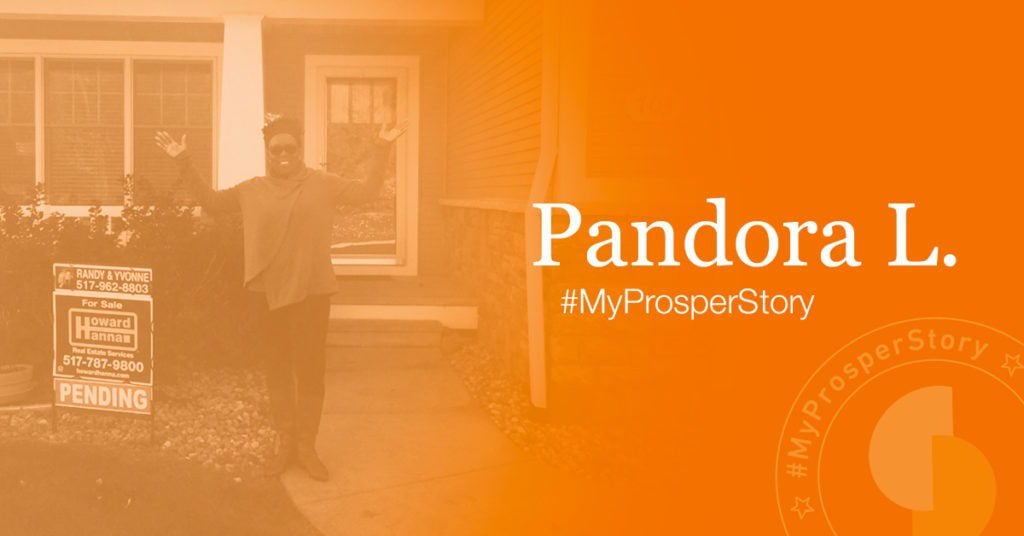 My story is one of focus and discipline.
I was focused on getting on top of our finances so that I could get in good health, pay my doctor bills, payoff credit cards, raise my credit score, and find a new house. During this time, I received an offer to apply for a loan through Prosper – thankfully! I decided to apply for a loan to consolidate my debt was approved.
My loan through Prosper has helped pay for essential things we needed as well as pay down credit card debt, increase savings monthly and improve my credit score. The Prosper experience was a very smooth, efficient process.
Prosper has made it possible to maintain a manageable budget, move out of a temporary living situation, and has reduced the number of years it would take to pay off my credit card debt.
Focus and discipline means BEING ON TOP OF MY FINANCES.
Thank you Prosper for helping me have this story. #MyProsperStory
This testimonial is part of the #MyProsperStory, a contest that invites members of the Prosper community to share their financial wellness story. Be sure to follow us on Facebook and Twitter for updates on the next #MyProsperStory campaign. For more information on a loan through Prosper or to check your rate, visit Prosper.com.