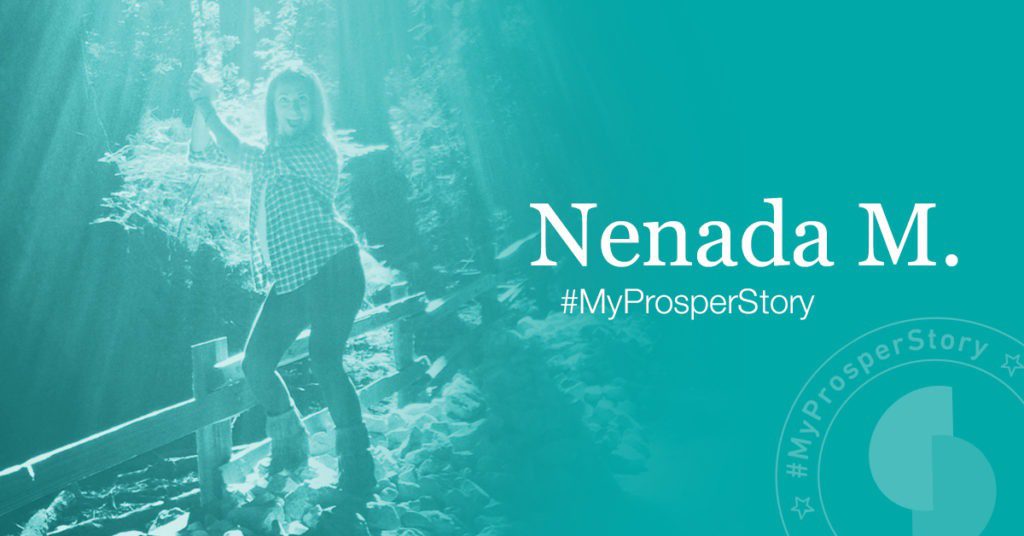 Prosper has helped me to get on top of my finances and in turn helped me minimize stress and maximize my overall quality of life.
Thanks to Prosper my fiancé and I were able to pay off our unnecessary credit card debt as well as some of our wedding expenses. We have consolidated our debt and minimized our payments every single month. And, now we are in the process of house hunting. I can honestly say this would not have been possible without the help of Prosper. We all know how expensive life can get but, for the first time, we've been able to SAVE towards our future. I am super grateful to spend less time worrying about finances and more time enjoying our life and the beautiful outdoors. #MyProsperStory
This testimonial is part of the #MyProsperStory, a contest that invites members of the Prosper community to share their financial wellness story. Be sure to follow us on Facebook and Twitter for updates on the next #MyProsperStory campaign. For more information on a loan through Prosper or to check your rate, visit Prosper.com.