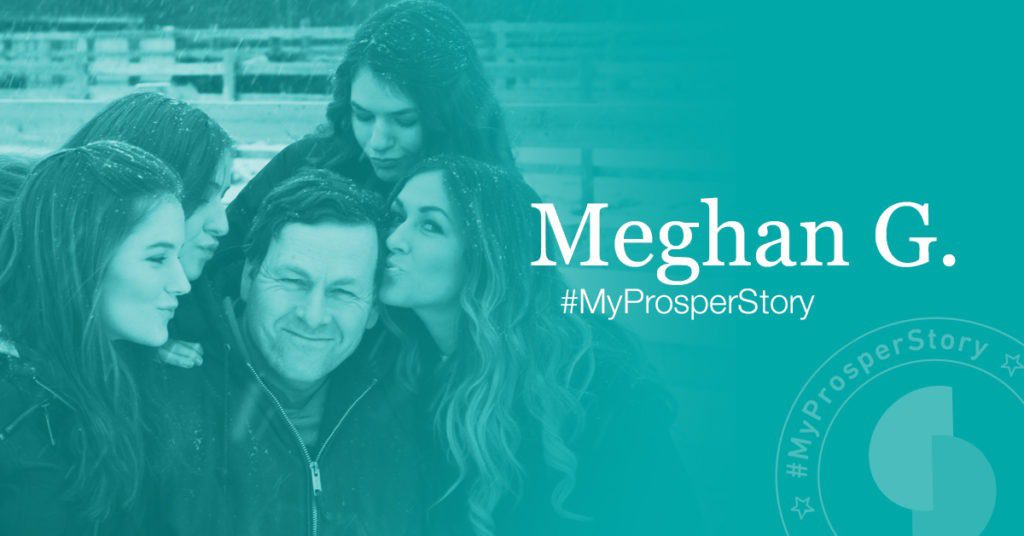 #MyProsperStory began on a small farm in rural Dry Creek, Alaska, forty-five miles from the nearest grocery store. I was raised there by my parents, along with three younger sisters and an older brother. Our lifestyle was very much subsistence based and we made ends meet by utilizing the resources we had. There were few lessons on managing debt or investing in the first eighteen years of my life. Instead, lessons focused on living a simple, self-sufficient life.
In 2005, at the age of 18, I left home to pursue college in the city of Fairbanks, about 150 miles away. I was eager to seek out the adventure and signed up for my first high-interest credit card that fall, as I started college. From that point on, my adult years were spent struggling to balance adventure, education, and living expenses against my working income, credit cards, and self-control.
Eight years later I found myself with five credit cards, stuck in a grotesque financial hole, feeling overwhelmed and embarrassed of the situation I was in. Nothing I tried to do to get out of debt worked; I knew it was time to make a big change toward getting on top of my finances and advancing my well-being.
I collaborated with a respected financial mentor who told me to look for a way to consolidate all of my revolving, high-interest debt into one loan. This would reduce my monthly interest, giving me a timeline for my goal of being credit-card debt free.
After some research, I decided to apply for a loan through Prosper. Within days, I had a fully funded installment loan and a zero balance on each of my credit cards. After only two months, my credit score had jumped up more than a hundred points.
I'm so thankful I found Prosper; it has helped change my financial future. I want to get back to a simpler life, not overwhelmed by the anxiety of debt. Through cost-cutting measures, a budget, and my loan through Prosper loan.
This testimonial is part of the #MyProsperStory, a contest that invites members of the Prosper community to share their financial wellness story. Be sure to follow us on Facebook and Twitter for updates on the next #MyProsperStory campaign. For more information on a loan through Prosper or to check your rate, visit Prosper.com.
Read more