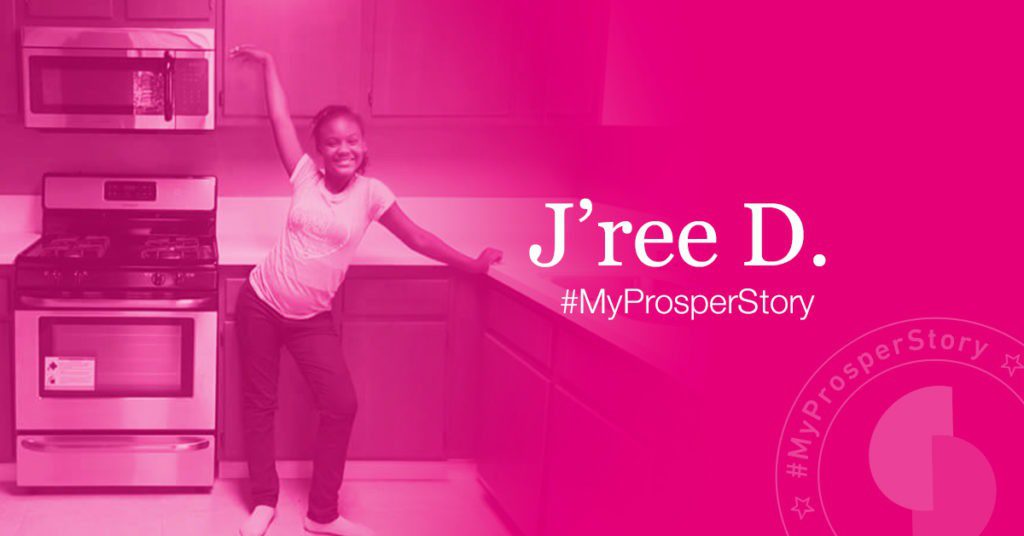 In 2016, two major things happen to me; first I bought a house and, at 45, single with no children I became the legal guardian of my 11-year-old niece Gabby, who likes to be called Panda G.
I had no idea what being a single parent would be like. I have a full time job and was trying to balance and navigate motherhood and being a homeowner. The expenses began to put a strain on my finances and I was feeling stressed. Prosper helped me gain balance and pay off my credit cards. Now I'm careful about my finances and finding the balance in all areas of my life. I needed a home for my niece – a place of love and stability. Prosper helped me achieved that. This year has had many challenges but it has also brought love and successes.
Panda G and I are very grateful; and we believe 2017 will be my year of financial freedom.
This testimonial is part of the #MyProsperStory, a contest that invites members of the Prosper community to share their financial wellness story. Be sure to follow us on Facebook and Twitter for updates on the next #MyProsperStory campaign. For more information on a loan through Prosper or to check your rate, visit Prosper.com.
Read more