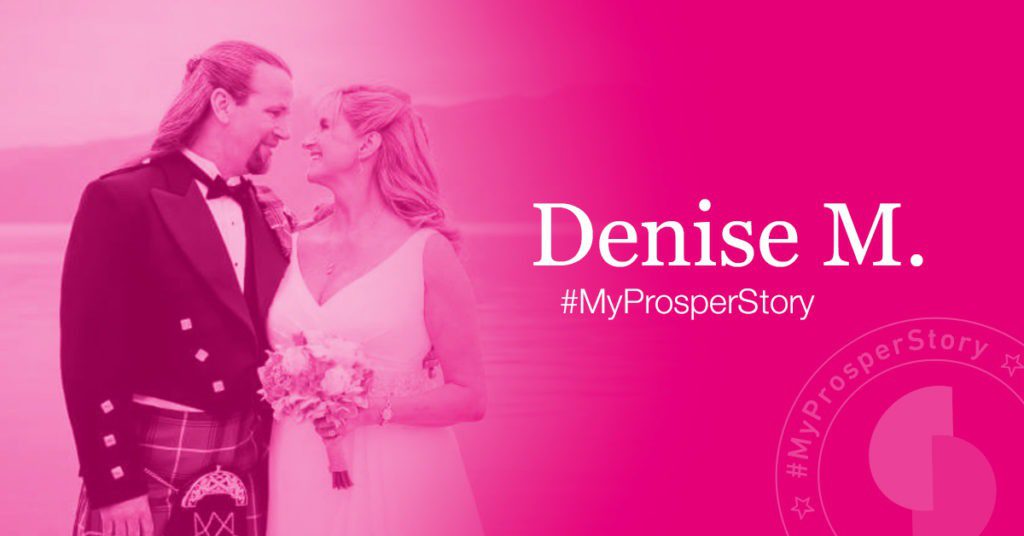 Our wedding was a dream… but paying for it became a nightmare! It started out as a small Scottish gathering, then blossomed into a rather large affair. We ended up having more people which meant bigger venue, more food, and a lot more drinks! We had to put so much more on credit cards then we'd planned.
Prosper was wonderful, they really saved us. We were drowning with high interest rates and maxed out cards… But our loan through Prosper allowed us to consolidate our debt and pay the cards off. Now we have one reasonably monthly payment at an immensely better interest rate! Thank you Prosper!
This testimonial is part of the #MyProsperStory, a contest that invites members of the Prosper community to share their financial wellness story. Be sure to follow us on Facebook and Twitter for updates on the next #MyProsperStory campaign. For more information on a loan through Prosper or to check your rate, visit Prosper.com.