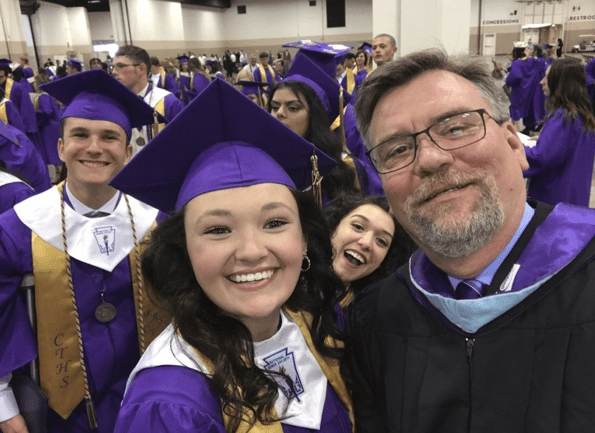 "#MyProsperStory really starts when I was a young boy standing in front of a judge who wagged his finger in my mother's face and said, 'Lady, if you can't handle this 12-year-old boy, I have a place that can!'
I was a statistic, another latch-key kid of a single mom who worked two and sometimes three jobs to make ends meet. I quickly learned to become a victim of my circumstance and I was good at it. It took years for me to realize that being a victim was a choice. Once I did learn that, I was determined to make choices that would change the course of my life for the better.
Those choices led me to take my first college class at age 33. Three degrees later and after 13 years as an educator, I am honored to serve my community as a middle school principal, the one place where I struggled most in life.
This journey was not an easy one and along the way I incurred debt. This is where Prosper saved the day with access to a debt consolidation loan. I was able to pay off high rate credit cards. The loan through Prosper not only lowered the amount I was paying out every month, but also reduced the payoff timeline to a fraction of what it would have taken by paying the monthly minimum to the credit card companies. Another amazing benefit is that my credit score immediately increased.
I am a lifelong learner, and the experiences of my past play an integral part in guiding young people to the understanding that they get to write the story of their life. My experience with Prosper has taught me that I have the ability to guide my financial future. It took a shift in my perspective to take control of my destiny, and it took Prosper to help me take control of my finances."
The #MyProsperStory contest asked people to share their stories about how a loan through Prosper helped them get on top of their finances.
Read more