Abeer Agrawal is the Chief Technology Officer and co-founder of Theorem, an investment management firm that invests in marketplace lending loans. Theorem collects marketplace lending loan data and invests in Prosper loans on behalf of clients.
We reached out to learn more about Theorem and Abeer's experience working with Prosper Chief Technology Officer isn't always the first role that comes to mind when you think about starting an investment management firm. Here's what he had to say: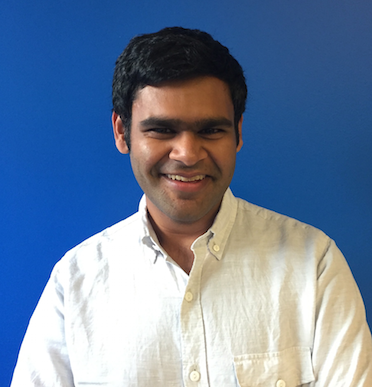 How did you get involved in Theorem and in marketplace lending?
Finance has always been a passion of mine. Theorem is an asset manager in the marketplace lending space. As co-founder and CTO, I've used my technical background to build the sophisticated technology that is changing the marketplace lending space by helping investors build portfolios that best match their investor preferences as well as construct industry-spanning loan portfolios. Our technology is often the first application of advanced machine learning technologies being developed at institutions like Carnegie Mellon and Stanford.
Theorem is a technology company at heart – we're structured like a Silicon Valley startup, we've been through Y Combinator and most of our staff are engineers. And, we do a lot of math!
How does Theorem leverage technology to help investors invest in marketplace loans?
Theorem works with marketplace lenders, like Prosper, to create a database of payment history on loans. This database is regularly updated and used to build models that we believe have predictive properties on how loans might perform. We use this to pick loans that meet the criteria that investors want in their portfolios. The technology has enabled us to fund more borrowers, more efficiently, than the old-school method of having a bunch of guys in a room reading applications and making decisions.
Who are the investors that you work with and how does Theorem enhance the experience?
As of today, Theorem primarily works with high net worth individuals, RIAs, and a hedge fund of funds. We're also in the process of bringing on a few large institutional investors and endowments. The investors we work with have liquidity because they can enter and exit with us at any point. We also can customize their risk to their liking. 
Why does marketplace lending investing resonate well with your larger institutional investors?
Marketplace lending is the democratization of consumer credit at large. Traditionally, consumer credit was an asset class that was not accessible to investors outside of large banks. This asset class has very nice properties that are extremely appealing to investors. It is also largely uncorrelated to the stock market. Even when markets go down, when a recession happens, your positions may not be knocked down quite the same way as other more volatile markets.
How do you see marketplace lending evolving?
I like to think of it like the bond market in the 1980's. Before that, corporate debt was only issued by banks and even large companies would have to go to the bank to be evaluated for loans.  Only then would that bank underwrite a loan to you. Or not. Eventually the world market became better integrated allowing risk to be more reasonably diversified amongst more people. I believe something similar will happen to consumer credit – instead of banks holding portfolios of credit card loans you will have marketplace lending platforms that allow people to buy exactly what they want.
As the size of the marketplace increases, I imagine more institutional investors will get involved.  But it's important to recognize that there will always be a place for high net-worth individuals, RIAs and even the smallest individual investors.
It's still the early days and we still have to do a lot of education. There are just a lot of people who have not yet heard of marketplace lending.
What are your thoughts on the overall investing experience with Prosper? What advice would you give to others who are considering investing in marketplace lending?
I'm a big fan of using the Prosper API to invest directly and effectively. Prosper has a high degree of transparency which helps us make more consistent decisions. It's powerful. It's not like the old days where you would have to wait for a bank to send you an Excel spreadsheet.
What advice would you give to others who are considering investing in marketplace lending?
I think it makes sense for everyone to have at least some consumer credit or marketplace lending loans as part of a diversified portfolio. My advice is to find the right platform, with good underwriting and make sure you understand the asset that you're buying.
—
This Q&A has been edited for the purpose of this blog post. 
Prosper owns a marketplace lending platform through which individual and institutional investors may invest in personal consumer loans.  More information about Prosper and the borrower payment dependent notes ("Notes") offered by Prosper to retail investors is available at  www.prosper.com/prospectus. 
Prosper has no role in Mr. Agrawal's investment decisions and it is not responsible for and does not approve, endorse, review, recommend or guarantee the statements made by Mr. Agrawal herein.  
Don't forget to connect with us on Facebook and Twitter to learn about future #MyProsperStory campaigns and contests.
Read more