In 2004 Jerry Hughes, a top advertising executive in Minneapolis, was diagnosed with HIV. His surprising diagnoses left him feeling uncertain about the future. The only thing Jerry knew for sure was that he wanted to help others. So, using all of his spare time, Jerry started the Hughes Foundation, a non-profit organization for people affected by HIV/AIDS globally.
Jerry's #MyProsperStory is about making an impact in the world.
Jerry Hughes used a loan through Prosper to consolidate debt so that he could "keep his peace" and dedicate his life to sharing hope with those who are less fortunate.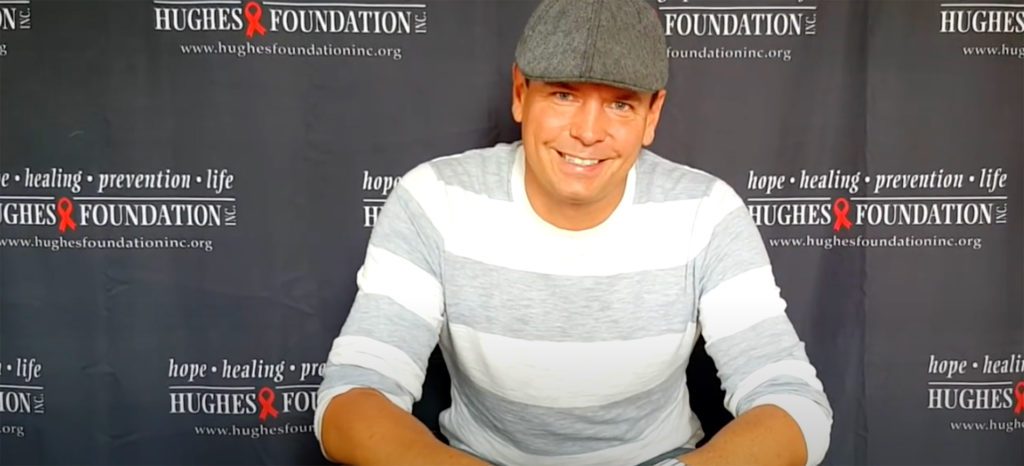 We reached out to learn more about how Prosper helped Jerry take control of his finances. Here's what he had to say about financial well-being and the Hughes Foundation:
Q: What words come to mind when you think about your financial wellness?
A: Peace, hope, giving, free, blessings.
Q: How did you discover Prosper.com? What was the purpose of your loan through Prosper?
A: I first discovered Prosper through a friend. I had credit card debt and was paying a very high interest rate. I wanted to consolidate my debt and save money on interest so that I would be able to spend more time in India serving my calling, which is helping people make it through HIV/AIDS.
Q: How has a loan through Prosper helped you?
A: If it wasn't for a loan through Prosper I would not be following my personal calling to serve people living with HIV/AIDS. I would be working an unfulfilling job just to pay bills that are endless and many. With a loan through Prosper, I was able to combine everything into one debt and one payment. This has helped me keep my peace and share hope with others. It's been a ripple effect.
Q: Tell us about about a day in the life of Jerry Hughes…
A: I am currently serving people affected by HIV/AIDS in Nagpur, India. Many mornings consist of seeing guests of our Wheels of Hope program who have been abandoned in many ways because they are living with HIV/AIDS. We find out what their needs are, such as medication, food, or paying bills, and make sure they are moving in a hope-based way vs fear.
In the afternoons I speak at various schools or colleges and talk about HIV prevention.
The Foundation also works at a local orphanage for children with HIV who have been abandoned because their parents died from AIDS. We have a pen-pal program for them to help improve writing and reading.
Many days our team will also record our popular "Scooter Cams", which is a way we use humor on the streets of India to record funny videos that teach ways to prevent HIV.
I end most of my days by responding to the thousands of emails that I get from all over the world from young people who are living with HIV/AIDS and have no one to talk with. I return each email as if I am sitting in person with them having a cup of tea.
Q: How can people get involved in the Hughes Foundation?
A: People can get involved with Hughes Foundation via financial support. We need support to operate our current Big Brother India Project and have just launched a documentary project about 17 children in India who are living with HIV and have been orphaned by AIDS.
We are also in need of volunteers who can recreate our Hughes Foundation website. And, if anyone is in Nagpur, India they can certainly volunteer with any of our programs here.
The #MyProsperStory Q&A has been edited for the purposes of this blog post.
#MyProsperStory videos were created by our community as part of the #MyProsperStory video contest.
Don't forget to connect with us on Facebook and Twitter to learn about future #MyProsperStory campaigns and contests.
Read more