Scott Langmack is the Founder and Managing Partner of Incline Fund Management LLC, the first investment firm in the marketplace lending industry. The strategy has since been ranked #1 in the fixed income industry by BarclayHedge.
We reached out to learn more about Incline and Scott's experience working with Prosper. Here's what he had to say: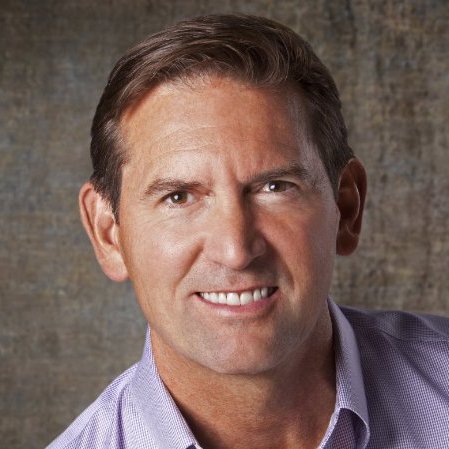 First, tell us a little bit about yourself. When did you first discover marketplace lending and how did you get involved?
I'm a California native but I grew up all over the world. Eventually I found myself in Silicon Valley working for, and then running, different technology companies. I also started to do some angel investing.
I became curious about marketplace lending back in 2006/2007 after being introduced to some of the industry's pioneers. At the time it was pretty embryonic and a bit idealistic.
Then in 2008, when most people were running away from anything that was perceived as risky, I made a significant investment through a marketplace lending platform with the confidence that I could create a portfolio that would perform well. In 2009 I started the industry's first investment strategy.
What specifically did you like about the investment opportunity?
I think the fascinating thing about marketplace lending is that high credit-rated borrowers are as stable as low credit-rated borrowers are unstable. I did a lot of analysis before I made my first investment and the available data showed that the best credit-rated people almost never default. It's almost a phenomenon! It makes sense, if you think about it, how important credit is in our society. You really can't function without good credit, and so the category of people who have high-rated credit protect their credit.
It's not a hard sell – you have good yield and low risk.
Who are the investors that Incline works with?
Our existing investors have been a combination of friends and family, high net worth individuals, family offices and some smaller institutional investors. I had some friends who were managing their own statements and one by one they started sending me their money because we were generating more, even after fees. About a year and a half ago we started to actively market Incline.
What is it about marketplace lending that resonates with your investors?
The message that I focus on with investors is recession resistance. That's the magic of this category.
Incline was started during the last recession and our returns were all positive. Today, we enhance the experience by not just managing the process, but doing so with a total view of optimizing returns and actively managing portfolios in the event of a downturn. There are quite a few levers – things you can do to preserve capital and maintain returns. So the potential to have essentially no losses during a downturn is really one of the things that we continually work on to make sure that we're ready for our investors.
How do you evaluate the Notes you invest in?
At a high-level we focus on two dimensions. One is core data analytics, which is what most of the professional managers do in this space. On the other side, we look at buying loans in anticipation of unemployment and a loan base that is going to be naturally recession resistant.
The single biggest risk of this investment class is unemployment. One of my early philosophies on how to invest in this category comes from the understanding that high credit-rated borrowers will pay their monthly bills, if they can. The main reason that they cannot is typically because of their job status. It's not just about debt to income ratio or overall income. The big question is really "how likely are they to remained employed or to be re-employed?"
What advice would you give to others who are considering investing in marketplace lending?
I always say that if you find the right manager they can do all the work for you. But of course, I am biased.
—
This Q&A has been edited for the purpose of this blog post.
Prosper owns a marketplace lending platform through which retail and institutional investors may invest in personal consumer loans. More information about Prosper and the borrower payment dependent notes ("Notes") offered by Prosper to retail investors is available at www.prosper.com/prospectus.
Prosper has no role in Mr. Langmack's investment decisions and is not responsible for and does not approve, endorse, review, recommend or guarantee the statements made by Mr. Langmack herein.
Read more: