Brian Weinstein is the Chief Investment Officer of Blue Elephant Capital Management, a New York based firm founded in 2013 to pursue marketplace and other direct lending investment opportunities.
We reached out to learn more about Blue Elephant and Brian's experience working with Prosper. Here's what he had to say: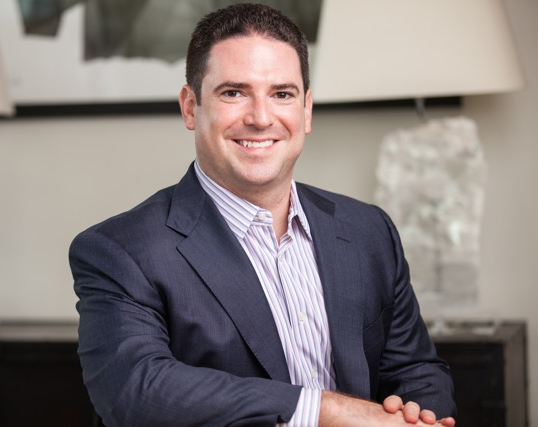 First, tell us a little bit about yourself. When did you first discover marketplace lending and how did you get involved?
My involvement with marketplace lending is a bit accidental – as most great things are.
My background is in fixed income trading and asset allocation. I worked at BlackRock for 17 years on the fixed income side – at the end I ran a very large institutional fixed-income business. When I left, I made it my mission to explore new and different opportunities. At the time I thought the emerging marketplace lending industry was really interesting and believed that direct lending was going to be the next big market to open up to fixed income investors. Around the same time, I ran into a couple of guys I knew (also from the fixed income world) who had experience in the space and they became my partners at Blue Elephant in 2014.
What specifically did you like about the investment opportunity?
I'm interested in long-term investment opportunities. When I look at building blocks of non-bank lending I see the potential for tremendous growth.
If you look at the trends, you will notice that the banking system is shrinking and becoming increasingly regulated. On the asset management side, between the increase in perceived liquidity and what the central banks have done to interest rates, there is no "income" in fixed income anymore – it's a commodity. So, with large, heavily regulated banks not lending and "fixed-income" lacking income, there is a structural need for both lending and owning loans to create income. Fintech firms have taken innovative approaches to matching the borrower and investor and the availability of credit data.
The marketplace lending opportunity addresses these issues and should be a long-term investment opportunity, which is a lot to be excited about.
Tell us a little about Blue Elephant. How does Blue Elephant Capital help investors?
Blue Elephant Capital builds fixed income portfolios that use consumer loans instead of traditional bonds to create income. We act as fiduciaries; we focus on understanding where we are in the business cycle to build a portfolio with the appropriate risk profile. That's the role of asset managers like Blue Elephant.
I think our investors appreciate that we're not just tech guys. We have deep backgrounds in long-term investing and we're approaching lending with a long-term market view. We do have a quant team, so it's not that we don't embrace technology, it's that we use it in a different way. We use it within a long-term fixed-income framework and that is what makes us unique.
You said recently that the online lending industry needs to address the "risks inherent in the asset class and clean up the ecosystem." How can the marketplace lending industry evolve to address this?
The truth is there is still a lot of skepticism from investors because they do not fully understand the investment opportunity. It's easy to combat concerns because there is a lot of available data to convince them, but this is not a riskless asset class. The reason why you can achieve great yields is because at times there are greater risks. As the underwriting evolves and the economy changes, results will vary. It is great that Prosper provides investors with loan level information. This allows investors to make their own decisions about the risks that they are taking. When you look deeply at the marketplace ecosystem, there are times when this type of transparency is lacking or when data is treated differently depending on the provider. The more quickly we get to standardized data, the better for the ecosystem.
What are your thoughts on the overall investing experience with Prosper?
Our Chief Operating Officer has been investing on Prosper since the very beginning. At Blue Elephant we crunch the data and build models – models that have gotten progressively more complicated over time. We are biasing the model to our views of the business cycle and our macro view of where we think interest rates and credit spreads are going. We take advantage of Prosper's great underwriting model and then make our own decisions on where in the loan space we would like to play.
I love the fact that we can have an open dialogue with Prosper, but the coolest thing for me is that I'm three years in and I've witnessed a lot of our broader predictions come true.
What advice would you give to others who are considering investing in marketplace lending?
It's a fascinating asset class and as bank balance sheets continue to shrink, there will be a lot of opportunities for investors. We all need to keep in mind that there are risks which require a decent amount of sophistication to understand.
Whether investors take this on themselves or work with a firm like ours, it is important to treat this like any other investment and have a view – especially since these loans are generally not liquid. These are loans that mature in 3 to 5 years so it doesn't matter what you think will happen tomorrow. What matters is how the business cycle will evolve over that period of time, and that viewpoint is one of the ways we at Blue Elephant add alpha for our investors.
This Q&A has been edited for the purpose of this blog post.
Prosper owns a marketplace lending platform through which retail and institutional investors may invest in personal consumer loans. More information about Prosper and the borrower payment dependent notes ("Notes") offered by Prosper to retail investors is available at www.prosper.com/prospectus.
Prosper has no role in Mr. Weinstein's investment decisions and is not responsible for and does not approve, endorse, review, recommend or guarantee the statements made by Mr. Weinstein herein.
Read more: