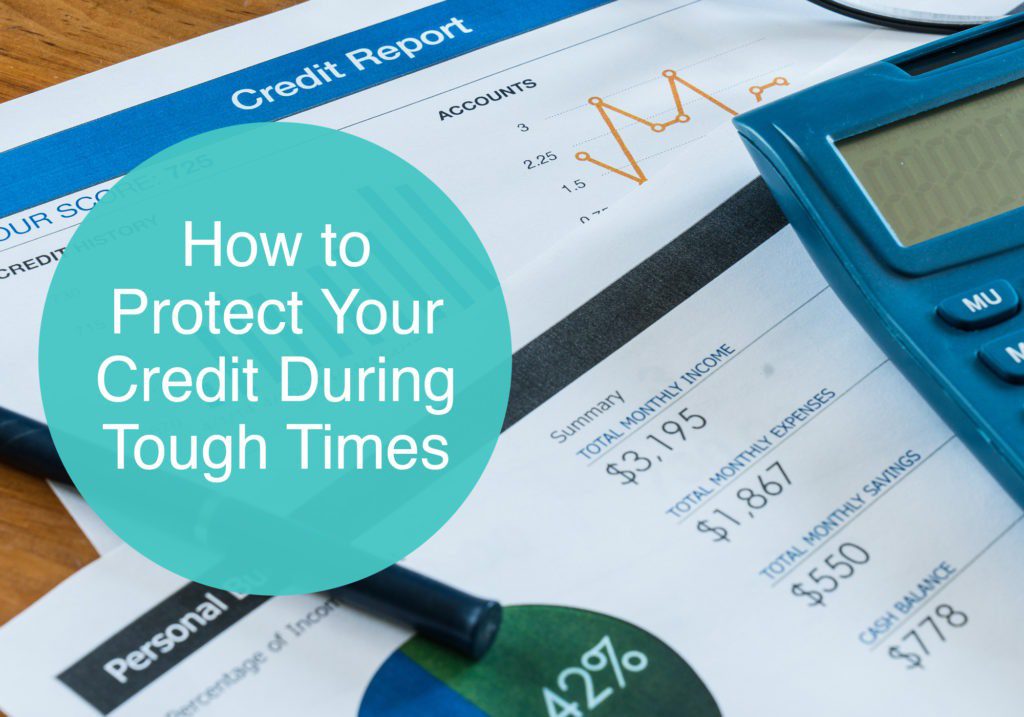 During tough economic times like COVID-19, you may be as concerned with your financial wellness as you are with your physical health. One thing you can do is keep your finances in check, and more specifically, your credit.
It's important to be proactive about making sure your credit remains good. We'll explore how to protect your credit in 5 easy steps.
How to Protect Your Credit: 5 Steps
Step 1: Pay your bills
When it comes to how to protect your credit, staying on top of your bills is the first and most important step. How much of an impact does a late bill make on your credit score? According to Consumer Reports, having a single account that's more than 30 days past due can cost you up to 100 points on your credit score. So even if you can only afford the minimum payment, make it.
Step 2: Contact your lender or service providers
If you're one of the millions of workers who've been furloughed or laid off because of the Coronavirus, there may be relief programs to help you if you are struggling to keep up with your bills. 
Contact your lenders and service providers to find out if they can offer you assistance as many have policies in place to help. For example, service providers like Prosper are offering hardship benefits and may be able to place your loans in deferment or forbearance. These options mean you don't have to make loan payments and late reports won't be sent to credit bureaus.
"The economic impact of this virus has been real and immediate for many," said David Kimball, CEO of Prosper Marketplace. "We are grateful to have extended relief to so many who need it, and to hear from our customers about the positive experience they have had with our service agents."
Step 3: Check your credit routinely
Another important way to stay on top of your credit is to make sure your credit reports are accurate. Inaccuracies hurt your credit, so you'll want to get reports from the three credit bureaus: Experian, TransUnion and Equifax. You're allowed one free copy of your credit report annually through annualcreditreport.com.
Step 4: Dispute inaccurate information
During your credit report checks, if you see any inaccurate information, dispute it immediately. First, contact the credit bureau where you found the error. Each bureau has their own process for disputes. Here's the contact information you need for each bureau so you can correct any errors:
The Federal Trade Commission also offers a sample letter to help you with your dispute.
Step 5: Protect your identity
The last step of how to protect your credit involves protecting something else: your identity. During tough times like the Coronavirus pandemic, cases of identity theft tend to rise. The first step is awareness.
Start Protecting Your Credit Today
Now that you know how to protect your credit, put these steps into action sooner than later.
Read more: How to Improve your Financial Help During COVID-19.
All personal loans made by WebBank, Member FDIC.