When blow dry bars started popping up across the country recently, Jennifer Johnson saw a new opportunity and a way to refresh her 17-year hairdressing career and take her business on the road. She decided to add a mobile service to her current salon, Pro Do Blow Dry Bar, based in Salt Lake City, Utah. Mobile blow dry bars bring the hair salon experience to customers and are particularly popular for events such as birthday parties and weddings. "I knew with everybody craving convenience these days it would take blow dry bars to the next level," Jennifer says.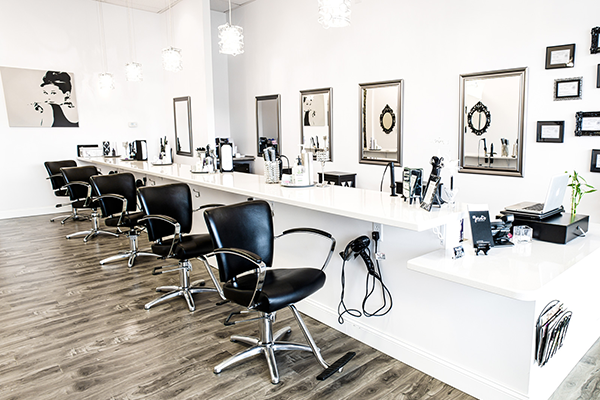 Jennifer wanted to take her business on the road, but was just shy of the capital she needed for this business expansion. She visited her local bank and presented a "bulletproof" application and business plan as part of her loan request, but was rejected, much to her surprise. She didn't give up, though. She explored other financing options and came across Prosper. She applied for a personal loan online through Prosper to launch her mobile business, was quickly approved and had her money in a few days.
With the loan, Jennifer bought a 40-foot bus, which she named "Audrey," and renovated it. She decked it out into a salon on wheels with three stations for hair, complete with mirrors and shampoo sinks, a makeup station, posh wallpaper and lighting. Then she took Audrey on the road. She and her team traveled 1,638 miles from Salt Lake City, Utah, to Nashville, Tennessee, and back, providing everyone from students and stay-at-home moms to busy executives with mobile blowouts, hairstyling and makeup along the way. Jennifer is thankful she was able to expand her business to be mobile with the help of marketplace lending.
Note: This post is based on a video submitted to our $2 Billion Strong Contest that has since been removed.
Read more