As you make your annual commitment to start eating better and working out more, consider tackling your financial wellness, too, with these 11 financial New Year's resolutions. From spending and budgeting to saving and learning, each of the new year money resolutions below could go a long way in improving your financial wellbeing in 2022 and for years to come.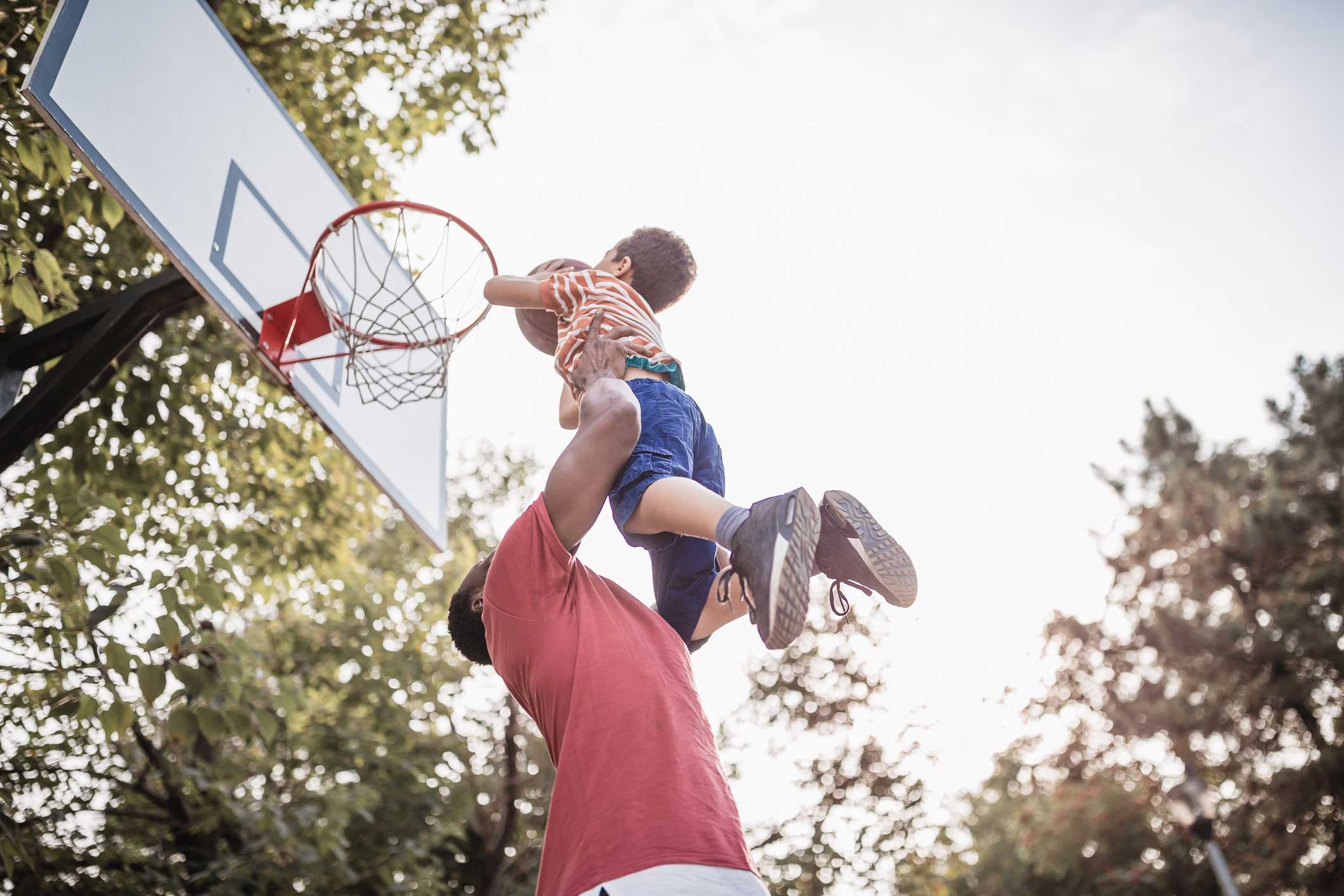 1. Financial New Year's Resolution: Start Saving/Increase Retirement Savings
If you aren't currently saving for retirement, the new year is the perfect time to start. Your employer may offer a 401(k) or 403(b)(7) retirement savings plan. They may even match your savings up to a certain percentage. If so, make a plan to contribute at least that percentage to maximize your company's matching benefit and supercharge your savings.
If you already contribute to your employer's retirement plan or an IRA, consider bumping up the percentage you save to accelerate your retirement savings potential in the new year. Times may be tough right now, but there are ways to plan for your retirement even during an uncertain economy.
2. Financial New Year's Resolution: Make a Monthly Budget
Of all the top New Year's resolutions, few have the potential to make as immediate an impact on your financial life as making a monthly budget. Actually seeing how much money you have coming and going, and what's left to save for your short and long-term future, can be transformational.
3. Financial New Year's Resolution: Build a Post-COVID Emergency Fund
If there's one thing we've learned from the past year's pandemic, it's to expect the unexpected. That's why one of our top New Year's resolutions for 2021 is to rebuild our emergency fund for life's "what ifs". If you're in a position to do so, start building your fund now by putting money aside every paycheck. Even a small emergency fund could help cover costs like grocery or electricity bills if you hit a bump down the road.
4. Financial New Year's Resolution: Consolidate Debt
Having a lot of debt to manage can drain your energy and negatively impact your mental health. As you think about which money resolutions may be right for you in the new year, consider debt consolidation to organize your outstanding debt. Debt consolidation could help bundle credit cards, medical bills, and student loans into a single monthly payment.
5. Refinance Your Mortgage
Mortgage interest rates are still holding at or near all-time lows. A refinance could be one financial New Year's resolution that'll leave more money in your bank account. That means more money to build your emergency or retirement funds. FYI: You may also be able to refinance your auto loan to reduce your car payment.
6. Improve Your Home
You may not need to go as far as replacing your siding or building a new patio to feel better about your home. There are plenty of smaller home repairs and upgrades that can freshen up your space. Consider replacing light fixtures inside or planting a new garden bed outside to make a notable difference. Whether looking to increase the value of your home, make money-saving home repairs in the winter or simply enjoy your home, the benefits of home improvements are boundless.
7. Improve Your Credit
Make 2021 the year you improve your credit with these tips to improve your credit score. You can start by paying down credit card balances while requesting credit limit increases. This is not so you can spend more, but rather reduce the usage rate of your credit cards, which may help boost your score.
8. Become a Couponer
Make a New Year money resolution to stop spending unnecessary cash and get rewarded for your everyday buying habits. Traditional coupon clipping and online cashback and discount services like Rakuten are a great place to start.
9. Analyze Your Media Consumption Spending
For years, people wished they could choose their television channels a la carte versus spending on a bloated monthly cable package. That day did eventually arrive, but are we actually saving money? This new year, spend some time analyzing your watching habits and streaming subscriptions. Cancel any subscriptions you rarely use or ask friends or family to share an account.
10. Analyze Your Investments
If you have stocks, bonds, and mutual fund investments, take time early in the new year to analyze your portfolio's allocation. Generally speaking, you should want less risk in your portfolio as you get closer to retirement. If you're nearing retirement or plan to withdraw your savings soon, you might need to tweak your allocation to minimize risk.
11. Become Smarter About Money and Finance
We love talking about money and personal finance, but we understand that not everyone feels the same. Thankfully, there are other ways to learn about money. Podcasts are a great way to boost your knowledge about the economy, personal finance, and other money-related topics. Check out Planet Money, The Indicator and So Money for fresh, topical, and conversational money chats without the confusing industry jargon.
Read more