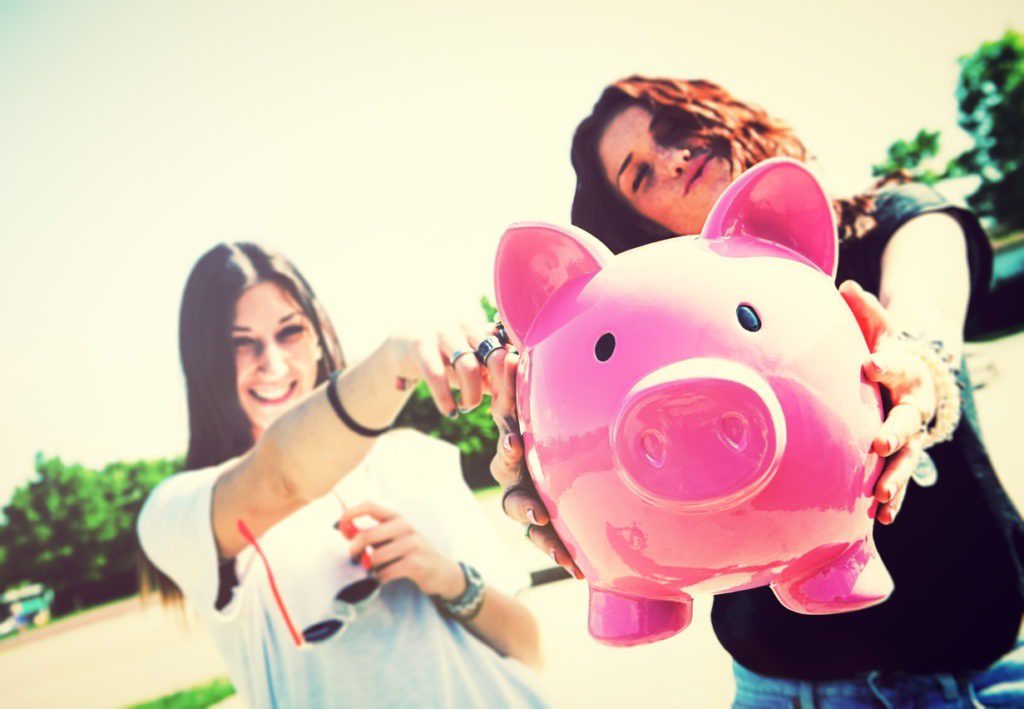 When people are short on cash, they're most likely to be borrowing from friends and family. These loans from our loved ones add up to a whopping $184 billion in estimated annual debt. For context, this friends and family debt — or "FF Debt" — is more than what Americans owed the first quarter of 2017 in auto loans and student loans combined.

Borrowing and lending among friends and family can lead to a situation in which each party's idea of how much money is involved and when the money should be returned differs. This difference can create tension that changes the way you interact. If you find yourself unable to pay back friends and family, you may start missing out on parts of your relationship or avoiding them altogether. And the friends and family who lend may have non-financial expectations that can be difficult to ever fulfill, like feeling appreciated, always being available for favors, and being invited to all events, breeding further resentment when the borrower isn't able to meet these requests.
To avoid putting such stress on your loved ones, make borrowing from them a last resort. Here are alternatives to taking on loans from friends and family:
Negotiate with your collector.
The top three reasons according to the finder.com survey people borrow money from friends and family is for utilities and bills, rent, and medical emergencies. These are all companies that may have room for negotiation in terms of how much and when you need to pay. Necessities like utilities often have payment plans available that you can apply for. Medical bills can often be lowered simply by calling and asking. If you're having trouble making rent, give your landlord a chance to discuss delaying payment.
Ask for a raise.
Now that you've bought some time, you may still need to come up with the funds. If you haven't received one in a while and know you're valuable to the company, it's reasonable to discuss your salary based on performance and your financial needs. When approaching your boss or decision maker, make sure to focus on your performance and contributions — particularly ones you know would make it difficult to replace you. Explain your financial situation and emphasize how much you value and enjoy your work. However, without an increase, you could be forced to pick up side jobs and you want to stay focused on the job here.
Alternatively, find out if your job offers advances on your pay. Asking for an advance comes with the same complications you'll find when borrowing from friends and family. But if you're friendly with HR or able to go through a third party for payments, it could be an option. Besides, you won't owe any money — you just won't get money compensating you for your work later.
Pick up a side hustle.
If you're not in a position to ask for a raise or your company is not willing to give you one. TaskRabbit, Uber and Postmates are just a few of the ways to make money by letting the jobs come to you, especially if you're in a major city. If you live in a smaller town, offer services like cleaning homes or mowing lawns the old-fashioned way: by going door to door.
Look into a personal loan.
If you have good credit, a personal loan could help you in your time of need. It can also consolidate credit card debt and lower your rate to save money moving forward. Today, you don't need to go into a bank to find one. Instead, use services like finder.com to compare your online personal loans options in your PJs to find one with the best APRs and Terms . From there, you can find personal loans through sites like Prosper and other lending platforms. Apply within minutes and receive funds anywhere from one to seven business days depending on your offer. A borrower who obtained a personal loan through Prosper explains:
Consider a cash advance.
If credit cards are accessible, you may be able to take out a cash advance — but first confirm your card's cash advance. Rates can be extremely high, certainly higher than your regular APR. Also, due to payment hierarchy, your payments could go toward your lowest interest rate charges before getting to your cash advances. This can be a stop guard if your collectors are inflexible. But you should have a plan on how to come up with the money quickly to avoid quicksand interest rates. 

This content was written by Olivia Chow, a consumer trends expert at Finder.com (a Prosper business partner) and lead researcher for the finder Money Transfer Awards. She's obsessed with understanding the why to help you make better decisions.
Read more