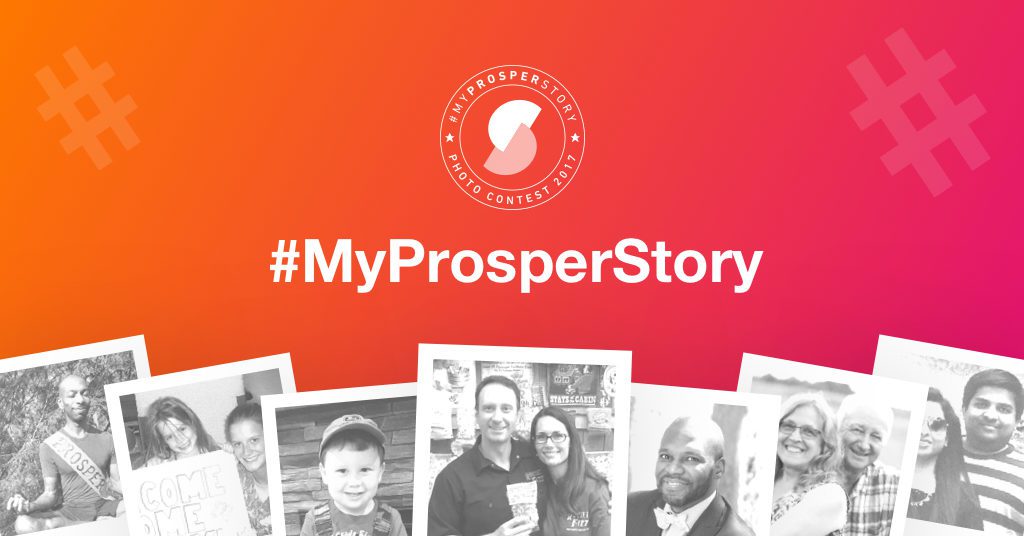 The #MyProsperStory Photo Contest is back! Share your story for a chance to win a full loan payoff, up to $35,000.
What does it look like to be on top of your finances?
Your #MyProsperStory photo and story should capture what it means to be "on top of your finances." We're looking for inspiring photos and compelling captions that describe how a loan through Prosper has helped you to advance your financial well-being. In years past, our hearts were warmed, eyes watered and we've even laughed out loud at the creative and powerful stories that we have received.
Submit your #MyProsperStory today through Nov. 26, 2017 to enter the contest. Prosper will choose 20 finalists. Then it's up to you to vote for the winners, starting Dec. 1, 2017.
The grand prize winner will have their loan paid off, up to $35,000. First and second place winners will receive $5,000 and $2,500, which will be applied to their remaining loan balances, respectively.
How to enter: (Registration is Closed)
Need inspiration? Check out our 2016 #MyProsperStory contest winners.
The contest is open to anyone with an active loan through Prosper between Oct. 31, 2014 – Nov. 8, 2017. People who have previously entered a #MyProsperStory contest are welcome to re-enter this year. Entries limited to one per person.
Prosper will judge entries based on the photo (25% of total score), your story/caption (50% of total score), and overall originality and uniqueness (25% of total score).
And don't forget to include the #MyProsperStory hashtag in your caption to be eligible to win.
For more information on eligibility and judging, visit the official rules.
Read more